Plant grow lights are a type of light specifically designed to promote plant growth. They emit a spectrum of light that is optimal for photosynthesis, and they are often used in indoor gardening or horticulture applications.
They can be either artificial (e.g., LED grow lights) or natural (e.g., sunlight). Artificial grow lights are often used in indoor applications where natural light is unavailable or insufficient.
There are many different types of grow lights available on the market, each with its own advantages and disadvantages. The most important factor to consider when choosing them is the spectrum of light it emits.
Different plants have different requirements, so it is important to choose a grow light with a spectrum that is suitable for the plants you are trying to grow.
How Do They Work?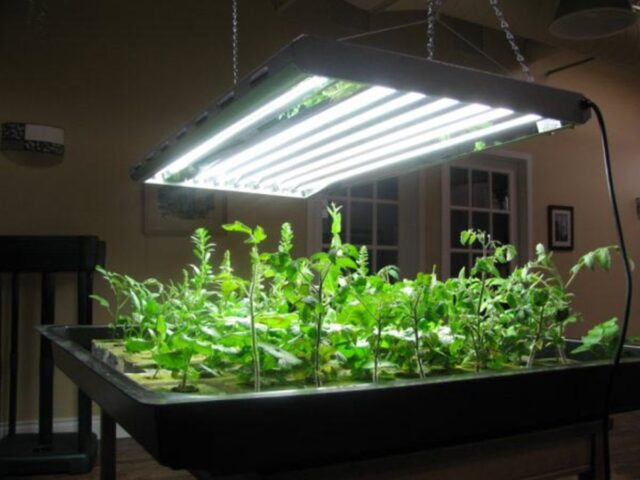 They are designed to provide the right amount of light for optimal plant growth. They are often used in greenhouses or indoors, where natural sunlight is not available. They come in a variety of shapes and sizes, and can be hung from the ceiling or placed on a stand.
Grow lights work by providing the plants with the light they need to grow. Plants use it to produce energy through photosynthesis.
What are the Benefits of Using Plant Grow Lights?
Grow lights for plants have many benefits that include:
They help to extend the growing season by providing extra light for your plants.
They can be used to start plants indoors before transplanting them outside.
They can be used to grow plants that may not otherwise receive enough sunlight, such as those in a shaded area.
They can be used to provide extra light for plants that are struggling to grow.
They help create more uniform growth in your plants by providing an even distribution of light.
Which Type of Light is Best for Growing Plants?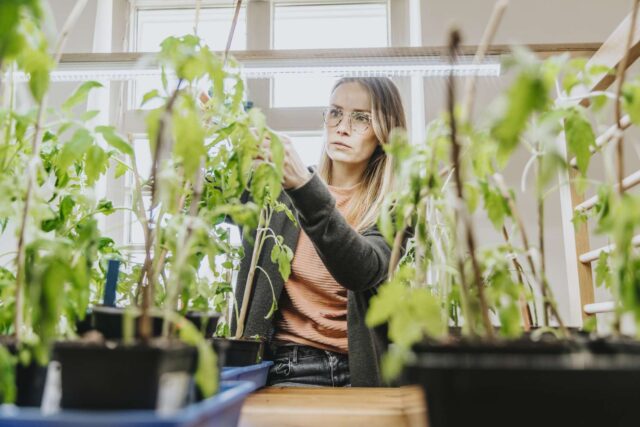 There are a few types of light that can be used to grow plants, but some are better than others.
Fluorescent lights are often used in offices and schools, and they can also be used to grow plants. They are inexpensive and emit little heat, making them ideal for growing delicate plants. However, they don't provide as much light as other options, so they may not be the best choice for all plants.
LED grow lights are becoming more popular for growing plants because they use less energy and last longer than other types of light bulbs. They also emit very little heat, so they won't damage delicate plants. They come in different colors and types, like UFO LED lighting bulbs, so you can choose a light that will help your plant grow the way you want it to.
High-intensity discharge (HID) lights are the most powerful type of grow light available. They produce a lot of heat, so they need to be used with caution. They are typically used by commercial growers who have large spaces to fill with plants.
In conclusion, with proper usage and care, you'll be able to create a lush environment full of healthy green life that will bring beauty and joy into your home or garden.