Today, there are different ways technology adds more convenience to our lives and helps us get more things done in less time. Apart from that, using different apps can help users save a good sum of money and a lot of effort by streamlining various tasks at home and at work.
There are different iOS apps that you can use to communicate, get entertained, save and share important documents, and do a lot more conveniently. All you need is a reliable internet connection like the one offered by Ziply Internet and get things done instantly – here's what Ziply offers when it comes to internet plans and bundles.
For now, let's have a look at the different apps that can add more convenience to your life:
1. CamScanner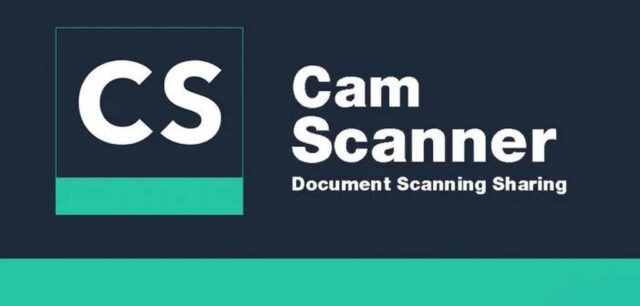 This is one of the most intelligent document-scanning apps that can help users by turning their smartphones into portable and all-in-one scanners. It recognizes text automatically and improves productivity by saving a lot of time spent on scanning and saving your documents.
Also, it saves a lot of money that you might spend on buying a scanner for your home or your workplace. It scans, saves, and shares almost any document as a PDF, JPG, TXT, or Word file. The app is free to use and can be the best tool for students, accountants, managers, and other businesses that have a lot of paperwork involved.
The app is best for scanning receipts, books, fax papers, notes, etc., and storing them as multipage JPG or PDF files. If you are working with a team, you can share files using apps like Microsoft Teams, WhatsApp, and Skype and receive notifications for the shared files. All of these features and more are part of the app and make your life at work and home more convenient and productive.
App Store Rating: 4.9
2. Yoga | Down Dog
For people who love to perform Yoga, the app works as their very own Yoga instructor that resides on their palm. It can provide users with new Yoga practices every time they use it, unlike other apps that have pre-recorded videos. This means that you will have something new every day to practice and make your day at work and home healthier and more peaceful.
The app is suitable for beginners and lets you start your Yoga practice at home.  You can use different practice types including Vinyasa, Hatha, Cardio Flow, Yin, Yoga Nidra, etc.
The app works best for people who want to get relief from back pain and perform workouts to make their back stronger.  To add more calmness and focus to your exercise, you can use different dynamic changing music that rises and falls as you breathe and work out. The best feature of the app is that you can sync automatically across all devices and integrate with Apple Health. Besides this, you can use 9 languages and 6 English-speaking voices to make your Yoga practice more effective.
App Store Rating: 4.9
3. JustFit: Lazy Workout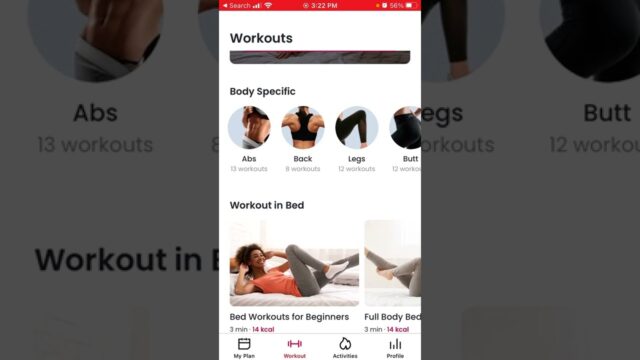 This is one of the best apps that can help users gain muscle and lose weight without any equipment. You can use customized plans and professional guidance from experts to stay healthy and fit. The app provides a virtual coach that is designed scientifically to help and train in a better way.
You can also use the app's vast library of workout plans and exercises that you can personalize according to your needs. Users can keep a check on their daily progress to keep them on track strictly and help them achieve their fitness goals.
For more effective results, the app lets you monitor your progress daily and integrates with Apple Health to track your burned calories in steps.
App Store Rating: 4.8
4. Spotify – Music and Podcasts
The app lets you listen to music     and podcasts and search for almost any track, artist, or album using your smartphone or tablet. This is a free-to-use app that can help you create and share your playlist and build a better, bigger, and best music collection. Spotify offers a wide range of Podcasts, including several originals that might not be available anywhere else. You can also listen to live conversations between different artists, athletes, creators, etc.
The best thing about the app is that you can use Spotify on your Apple Watch to control and access your favorite music and podcast right from your wrist. You can enjoy your music while traveling, working out, or completing your assignment with a better sound quality provided by this amazing app.
App Store Rating: 4.8
Conclusion
In the current age of apps and gadgets, you can make your life at home and work easy and get access to your task and other online resources easily. You can also use the apps to complete your work, get access to files and share them with users online even if you are not at work. Apart from this, there are many ways the above-mentioned apps and more can make your life easy.