Are you looking for some passive income? In this post, learn how to make money watching videos and earning some passive income for yourself.
For every 10 hours spent on the internet, individuals spend around 5-6 hours randomly watching videos they like or might like. Nowadays, Students, adults, Or even children are likely to have their eyes hinged to their phones and videos on YouTube while having a meal. People watch content available on the internet in various genres for many purposes, such as entertainment, knowledge, or simply killing time.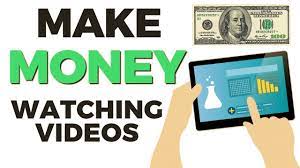 The best way to kill your time while waiting for a document to be attested, traveling by public transport, or waiting for your meal to be ready is to watch some fun videos on the internet. But how about getting paid for it? The fantastic idea, right! Watching videos can be a good source of passive earning for different age groups. It's the easiest way to make quick money. Watching videos for earning is preferred by many students as it doesn't require an extra share of time from their daily routine.
You are probably spending much of your screen time on YouTube without getting paid; it's better to get paid for something you already do for free. You might be wondering how to make money watching videos? Or is it even possible to get money for watching videos? Yes, it is possible and straightforward to do. There are many ways in which you can make money watching videos.
Top ways to Make Money Watching Videos
Watch Movies And Write Subtitles For Them
Who does not like watching movies?! Now, you can get paid to be entertained. So, the very first method to make money watching videos is writing subtitles for the films. When a particular film is launched on an online platform, it's viewed by movie lovers all around the globe. But, understanding each word of it can be difficult for people from different and discrete language backgrounds. Therefore, online platforms hire people on a freelancing basis for writing subtitles for movies. You need to observe the film and note the exact words in readable vocabulary without changing the word.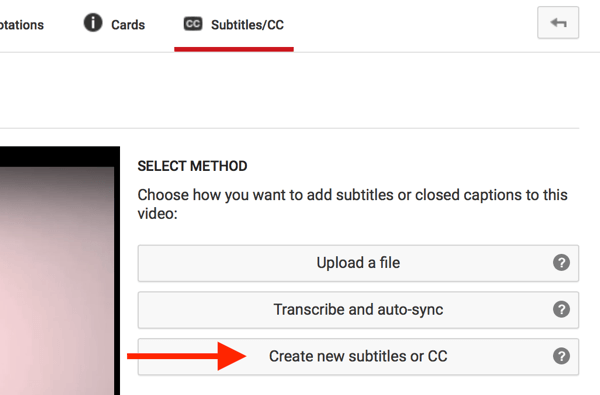 Many short film producers and directors also search for freelancers to write subtitles for them. This improves their reach in different domains. This way, you can earn money to watch movies, and it also gives a good reflection on your CV afterward. The most famous platform you can use to begin this passive income process is Fiverr. Visit the official site of Fiverr and search for jobs under freelancing as a video subtitles writer.
Create Reports And Reviews For Films And Web Series
Many short films and web series are launched on the OTT platform daily. But all they need is a massive audience for registering a success. You can watch these films and web series and create reviews. These reviews and reports can help the production team in promoting the movie amongst the peer. However, viewers can benefit from your blogs or statements about what is good and what's not.
The work as a critic for movies and series can be very competitive and may require your time and dedication. Initially, you need to start from a low pay scale which can be improved quickly with time and experience. It is beneficial for you for a long time as it looks good on your CV. You can quickly form a website specifically for writing reviews and critic's reports for various films and series. However, websites like press pad also allow you to do that on their platform.
Earn Swagbucks For Watching Videos Online
You might have heard the name Swagbucks. It's an easily usable platform from which you can earn Swagbucks, which can be converted into cash. You can use Swagbucks to earn money for watching videos. All you require for this to happen is an account on Swagbucks. Simply register and create an account on Swagbucks. Once done, you will reach the menu page, which shows you which videos are available to watch and earn Swagbucks.

There are different genres of videos, movies, clips, etc., available on Swagbucks. You can watch these videos and earn Swagbucks to turn it into cash in your bank account. It is the easiest way to make money while watching videos of your choice.
Watch Advertisements, Clips, Etc., On Slicethepie To Get Money
Slicethepie is one of the most popular platforms for different kinds of passive income. It allows you to watch videos, listen to new tracks and give your reviews in survey forms. Slicethepie creates reviews and reports for different platforms. You can earn quick money by watching videos and filling out the available survey forms based on your thoughts about the video.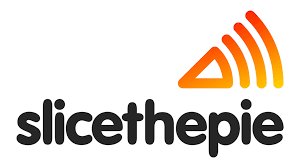 It contains different genres and domains of videos from which you can select the most appropriate for you. You can quickly sign up on the official website of slicethepie and create an account. Most of the users earn more than 10 dollars for simply watching videos available on their platform. It is a free platform available for users around the globe.
Help Video Companies For Gathering An Audience For Their Content
Promoting is the key to success these days. Individuals regularly watching and observing various clips and videos of popular platforms can earn by helping them to promote them. You can charge a profit percentage to the company for upgrading their advertisement videos or clips on your channel or blogs. Individuals with a considerable crowd on social media can also earn by simply promoting the advertisements on their social media platforms. You can post it on your timeline or stories to gather and divert the audience towards specific videos.
With the hike in the audience of the videos of a company, you can demand an equivalent amount of profit from the producing houses. Platforms like Fiverr can search for companies in need of promotion and will pay you for doing it. Make sure to clear it with the audience that the company's posted video is sponsored and released. Once you get enough reviews and redirects from your page or link to the company address, you will fetch money from these companies. So, surely this is one of a great method to make money watching videos.
Use Inboxpounds To Earn Money While Watching Listed Videos
The working of inboxpounds is somewhat similar to that of Swagbucks. Inboxpounds are a great way of earning without disturbing your routine. Individuals looking for a source of passive income without devoting hours from their daily routine can seek opportunities offered by Inboxpounds. Inboxpounds allows you to do less time taking tasks such as filling out survey forms, listening to music, or watching videos.

If you are a keen binge watcher and like to view different content online, inboxpounds will pay you for your hobby. You can quickly sign up and create an account on the running website of Inboxpounds and watch videos from different genres. Inboxpounds pays you for every advertisement, clip, or video you watch using their portal. It can be easily a source for small payments you need to make without disturbing your work or routine. You can use this method of earning anywhere and anytime.
Be A Part Of A Physiological Study By Watching Videos
Another interesting method to make money watching videos is to be a part of physiological study. There are various departments in universities over the globe constantly looking for individuals to study the behavior and physiological effects of videos on individuals. However, before moving further on this path, make sure you have a calm mind while deciding to do this. Videos in which studies are performed can harm your mental or social health if you are not ready. Therefore, before looking for such opportunities, you need to examine your situation and requirements. Health is important than wealth!
If you decide to do so, it can be a good source of money. The payment, however, depends on the course of trials and study. It's beneficial for youth with stable minds and clear perspectives. You can simply surf the internet and find out if any university is looking for volunteers in any research. If not, do not worry. Simply register on their portal, and they will connect to you whenever they have an opening.
Use Weare8 To Create A Good Impact While Earning
What is better than doing a good deed and getting paid along with it?! Weare8 provides you a platform to do a good deed and get paid simultaneously. Although, the basic working principle of weare8 is similar to other platforms. It pays you a certain amount of money for watching videos and advertisements online. But, wear8 has a feature that makes it stand different from the queue. It helps you to donate a percentage of earned money to the charity. You can benefit while doing something good for the needy.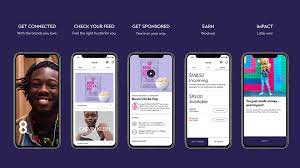 This platform generates your pay generally like the other platforms do, but paying method is different. Weare8 offers you three choices to convert your earned money to actual money. The first one is simply transferring it into your account via online payment options. The second one is to generate an e bill which you can pay using earned cash. And the third one is to transfer this money to the charity you wish to donate. You can choose any method to deal with your payment. Weare8 allows you to decide and reconsider your choice after every bill generation. So, if you wish to switch, you can!
Earn Through Price Rebel For Searching And Watching Videos
The next way to make money watching videos is to use price rebel. Price rebel is something different from other platforms Like Swagbucks because it works on a pay-per-click method. It pays you for watching different videos and searching them online using their platform. The significant difference is that it pays you by the number, not duration or type of videos you manage to watch. It's the easiest and simplest way in which you can make money watching videos. You must gather more than 2 dollars for it to be converted into cash. However, price rebel also offers you to buy giftcards in exchange for money earned by watching videos.
You can get extra points by referring it to other peers or attending and filling survey forms. Although the easiest way to make it through the price rebel platform is by watching videos, it offers an enormous scope of work. If you like to watch short clips or videos in your free time without hooking up to a single video for long, price rebel can pay you well for doing this.
Also Read:
Comprehensive Guide to Earn from Your Blog
What is SwagBucks: Everything You Need to be Aware Of
Ways to Make Money Online: Get Some Extra Income in Your Account
Conclusion
Getting money for watching videos is an easy, accessible, and doable job. It doesn't pay at a large scale yet, a very fair source of passive income. If you are looking for ways to make money without causing any Trouble in your daily routine, get cash to watch videos without disturbing your work. You can easily log in or register to various platforms available online that constantly need volunteers and freelancers. Grab this opportunity at the earliest. So, these were all our suggested methods to make money watching videos.
Frequently Asked Question
How can I make money watching Videos?
You will have to look for different websites that offer you money to watch videos on their platforms. Some of those platforms are Swagbucks, MYPoints, Nielsen, Viggle, GrabPoints, InboxDollars, and KashKick.
Can I get money to watch videos on Netflix?
Fortunately, there is an official way to earn money by watching videos on Netflix. Netflix hires fans and asks them to help with the tagging portion of the content. These people are also called creative analysis and editorial analysis.
Can I make Money Watching TV?
Yes, with the help of the iRazoo app, you can earn money to watch TV online. Whenever you watch anything on this platform, you get points for the same. Because they refresh the inventory daily, you are going to get better and more opportunities to earn iRazoo points.
Is there any way to earn 1000 dollars faster?
To earn 1000$ fast, you will have to look for the different signup bonuses available or earn referral bonus points, shop and get cash back on the same, tutor other people.