If you discuss metal cutting, you will come across the standard processes to do the same. It can either be the mechanical cutting method or the thermal cutting process. Plasma cutting falls under the latter, the thermal cutting process; in this process, ionized gas is used for cutting the metals.
Plasma cutting is a recognized technique that helps in cutting thick metal plates. They can be used for cutting sheet metals, too. Before jumping to the benefits and problems they offer, let's learn more about the concept. A plasma cutting service is gaining momentum owing to many reasons.
Meaning Of Plasma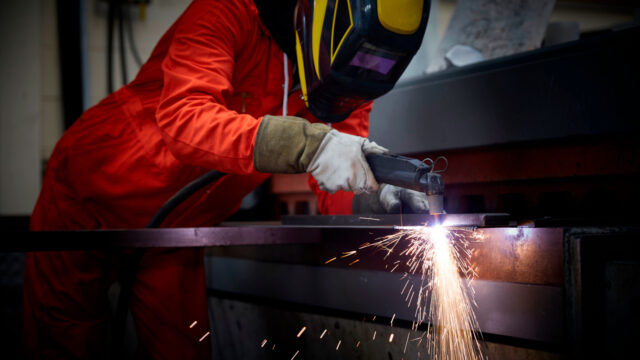 You might have heard this term while studying the states of matter. Usually, students are taught that matter is present in 3 states. But plasma is the fourth state. Plasma is an electrically conductive ionized gas-like substance. It means that in this one, some atoms are missing electrons while other electrons can float around.
The gas can be transformed into plasma when it becomes subject to intense heating. Hence, you can call plasma an ionized gas. It behaves similarly to liquids as they can flow whenever they come in contact with a magnetic field and electronic currents.
Its use in daily life is quite prominent, as you can recognize it in the form of televisions. Fluorescent lamps, neon lights, and plasma cutters are other ways of using them.
Working Of A Plasma Cutter
As discussed, plasma cutting falls under the thermal cutting category. Now, what exactly does this mean?
It means that heat is used to melt the metal, and no mechanical processes are used to cut it. However, the overall system mechanics stay the same. The plasma cutters use compressed air and other gases like nitrogen. When the gases are ionized, plasma creation takes place.
The compressed gases, on coming in contact with the electrodes followed by ionization, create more pressure. When the pressure builds up, a plasma stream is pushed toward the cutting head leading to a clean sweep.
The cutting tip constricts the flow for the creation of the plasma stream. It is subjected to the piece to be worked upon after that. Also, remember that plasma is electrically conductive. Hence, the workpiece is connected to the base with the help of the cutting table.
Common Problems With Plasma Cutters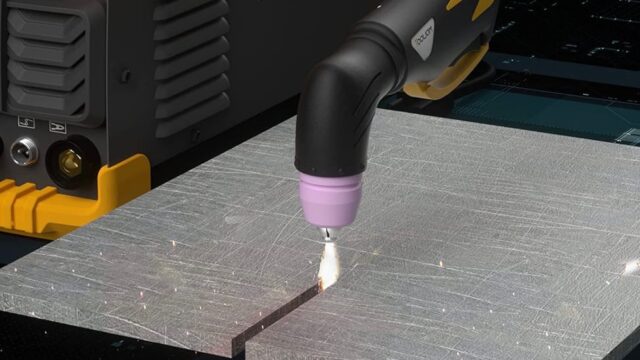 There are a few drawbacks that you need to know about that are mentioned as follows:
1. Not Ideal For Thick Or Dense Metals
Most plasma cutters do not help cut thick or dense metals. Plasma belongs to a fleeting nature, limiting its range to a depth of approximately one inch. So, if you are thinking of using this to cut giant blocks or steel pillars, you must go for something other than this option. While cutting this one, you need to turn to traditional industrial sawing or the melting process.
Also, it ends up limiting the ambient heat. Moreover, the process is noisy and also generates excess fumes. If you are going with this step, you should ensure that the plasma cutting takes place in an open workshop that is adequately ventilated.
2. Too Bright Flash Emissions
Another thing that you need to know is that the plasma cutter is guilty of creating bright flashes during the cutting process. So, if you choose this way, you need to ensure that all the employees near the cutter or those using it have guidance related to the same and are wearing suitable eye protection.
3. Costly
Cost is considerable while surfing the cutting options. But, plasma cutters are not beneficial when you look at the prices that are associated with them.
People will try to persuade you to think it is cheaper than oxy-fuel; hence, it should be used. But you should see that you are anyways incurring high costs. Electrodes are a part of this process which can be an expensive source. Also, if there is a replacement, the price can go up.
Benefits Of Plasma Cutters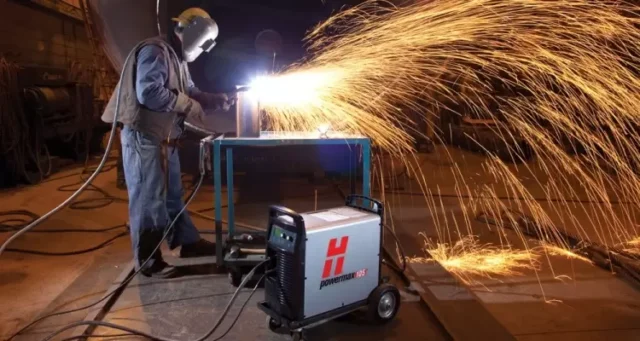 Let's move forward positively and discuss the benefits plasma cutters bring to the table. They are discussed as follows:
1. Portability Quotient Is High
Palma cutting offers excellent portability and can be miniaturized to an extent where it can be handheld. Also, you can transfer it between the worksites without any backlogs or transportation issues. Also, it is easy, and the new employees don't face any problems while learning to use the cutting torches.
2. Where Results Meet Expectations
Are you looking for precise cutting, like curves and odd shapes? Plasma cutters can help you with everything that you are looking for. The plasma torches can be guided, and you can go for manual or computer-aided control. Also, they offer quick and efficient cuts. You can expect the results within one-fourth of the time taken by other techniques.
3. Versatile
The plasma-cutting process is versatile and can be used along with various materials. It is possible because of the cutters only. You can cut metals like copper and titanium. Iron, steel, and many alloys. Also, it is an energy-efficient method that offers the per cut over oxygen cutting ratio as 1:2. The equipment provides a good value for money. Also, the torches used in the process do not require expensive maintenance, and replacement requirements are rare. So, you have an edge when going for plasma cutters.
4. Safe Than Others
While cutting, the cutters rely on inert gases, which improve the safety quotient compared to oxygen-based cutting. Oxy-fuel has a higher risk related to explosion or accidental ignition. These issues can arise during storage or while being used. Also, the plasma cutting gas is converted into a superheated plasma jet, and the torch is in the process.
Conclusion
Plasma cutters are used in a high-tech cutting method. The cutters help get a clean cut every time it is made. Moreover, the quality is unquestionable, and offers the best medium thickness at reasonable rates. But, only some things that are presented by this one go right with the user. So, whenever you are stuck between choosing the cutting methods, you need to look at two essential things: thickness and application of the parts for the best decision.