Texas is the land of oil, so why would you want to learn about renewable energy? Well, despite its vast oil reserves, it is actually leading the way in renewable energy. With so much to learn about renewable energy in Texas, let's break it down so you can get up to date on this booming industry!
The Lone Star State has an incredible natural resource for generating renewable energy. It boasts one of the most diverse sources of renewable energy in the country, from solar, wind, and hydro-power to geothermal and biomass energy. This source of sustainable energy can help to reduce both costs and reliance on foreign oil imports as well as reduce greenhouse gas emissions.
How is renewable energy used in Texas?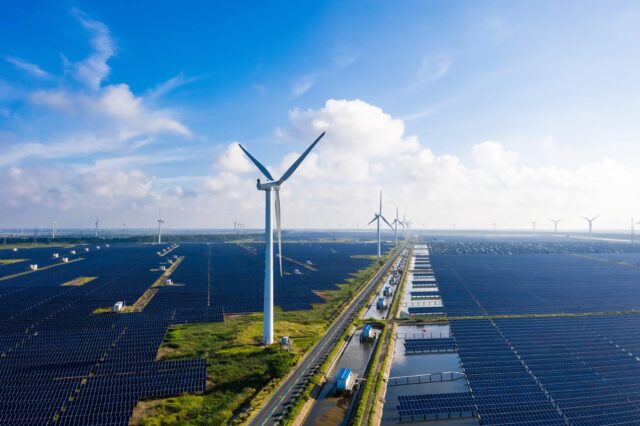 Renewable energy sources such as wind, solar, and geothermal have long been utilized in Texas. As of 2020, nearly 26% of the state's electricity came from renewable electricity sources. In terms of installed capacity, Texas has solidified its position as the leader in wind energy throughout the United States. Since 2012, the number of wind-powered turbines in the state has doubled.
As more businesses and homeowners turn to renewable energy sources for their power needs, there are programs that allow customers to purchase 100% renewable energy. Customers may also take advantage of net metering schemes that allow them to generate their own electricity through rooftop solar panels or small wind turbines and send any excess power back into the grid for a credit on their bill.
Texas is also quickly becoming a leader in energy storage technology. With an increase in investments from both private and public funding sources, there has been developing interest in grid-scale battery storage technologies. Battery storage is seen as one solution to managing increased intermittent generation from renewable sources by allowing stored electricity to be used during times when other forms of generation are not available. Large scale battery storage could help reduce costs associated with power fluctuations potentially paving the way for increased renewables adoption in Texas.
What are the benefits of renewable energy?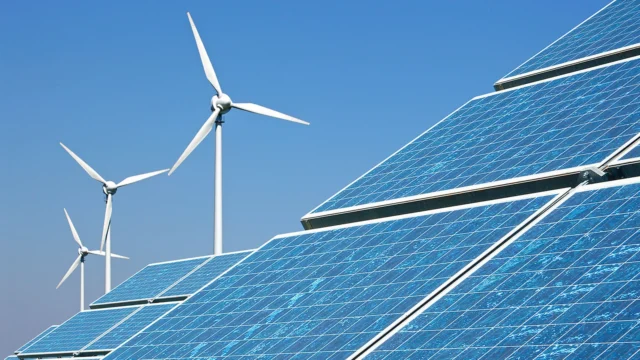 Renewable energy has become an increasingly popular and cost-effective option for Texas residents, businesses, and governments. Texas is home to abundant renewable energy resources, including wind and solar, with the capacity to help meet our state's demand for clean, reliable electricity. As a result, renewable energy is shrinking pollution while creating economic growth in the form of new jobs, increased investments in clean energy technologies and infrastructure, and lower utility bills.
The country has begun transitioning from burning fossil fuels like coal to clean sources of electricity such as wind and solar—providing citizens with renewable energy options that are better for their health and the planet. By utilizing cleaner forms of energy production, Texas can reduce its emissions of greenhouse gases like carbon dioxide (CO2) that are responsible for climate change. In addition to relatively low environmental impacts such as air pollution reductions compared to other sources of energy generation such as natural gas or nuclear power plants; renewable energy options create far fewer health hazards than conventional sources due largely to their minimal output of hazardous air pollutants.
Conclusion
In conclusion, it is well-positioned to meet the renewable energy goals of the future. Texas has a strong history of investment in renewable energy, and well-defined policies that support research and development in the sector. Additionally, there are many opportunities for businesses to get involved, such as tax incentives, grants and funding programs. Finally, an educated public can be one of your greatest allies in creating a more sustainable future through renewable energy initiatives. With knowledge and education around renewable energy resources available in Texas, we will be one step closer to building a greener tomorrow.