Easy Steps to Avail a Good Insurance Policy for Bike
You can now secure bike insurance online in India and take the mandatory two wheeler insurance third party policy after carefully analysing policies from multiple insurance providers.
Apart from evading the wrath of the law, having coverage for your bike can save you loads of money in the long run. The very nature of two-wheelers makes riders susceptible to incidents and accidents. There is a higher risk of fatality from a bike accident than from motor accidents.
Learn about rate of change formula which helps you calculate the interest rate.
Two-wheelers are arguably more common in India than anywhere else in the world. Bikes help riders and passengers to weave through traffic with seamless ease. Bikes also save riders and passengers a lot of time that other vehicle commuters may lose in traffic. However, bike owners need the right insurance by law and for their own good.
Two-wheeler insurance covers damages to both health and property. The Motor Vehicles Act of 1988 makes it mandatory for bike owners to secure insurance coverage for their two-wheelers in India.
This post provides you with simple steps to help you in deciding on which type of bike insurance online  plan would be best suited to your needs. We will also discuss the factors to consider while buying insurance for bikes.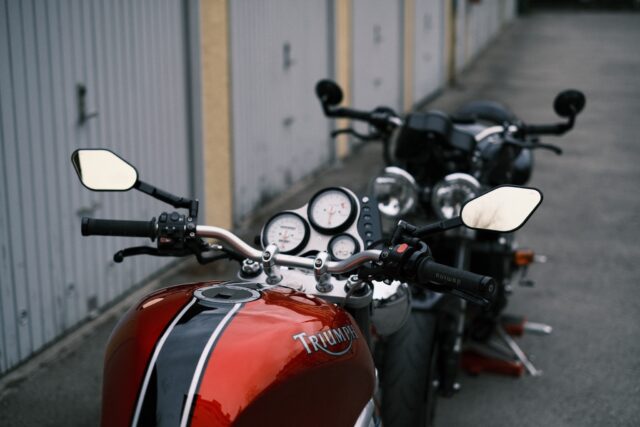 Third-party two-wheeler insurance vs comprehensive bike insurance
 It is no surprise that most bike owners in India prefer buying third-party bike insurance instead of taking up a comprehensive bike insurance plan. Bike owners can save a lot of money on premium payments with third-party insurance. This is often the main reason why Indians prefer this type of insurance coverage for their bikes.
What is rule of 70 and how to use it read here the complete guide.
Secondly, the law makes it mandatory for bike owners to buy third-party insurance, but not a comprehensive insurance plan.
A comprehensive two-wheeler insurance coverage is optional for bike owners in India. But this type of insurance policy provides holders with all-inclusive coverage that they cannot get with third-party insurance.
However, whether you choose to purchase a comprehensive or third-party bike insurance plan, you still need to do due diligence in researching, evaluating, and deciding which policy would be best for your needs.
Simple Steps to Decide on the Best Bike Insurance Plan for You
 Here are five things to consider before you decide on which type of insurance coverage to purchase for your bike.
Know your budgetary limits
 Comprehensive bike insurance requires periodic premium payments that not all bikers in India can afford. So, know your budgetary limitations and buy a plan that suits your monetary requirements.
But also know that if you intend to use your bike for a commercial purpose, a Comprehensive two-wheeler insurance plan may suffice.
How ur category impact student's life, read complete details here.
Take into account your bike's cubic capacity
 The amount of premium you pay is influenced by the cubic capacity of your two-wheeler. Typically, the higher your two-wheeler's cubic capacity, the more premium you would need to pay. If you purchase a comprehensive bike insurance plan, this is a major consideration.
Educate yourself on the Insurance Declared Value (IDV) of your Bike
 Before you buy any type of coverage, you need to educate yourself on the IDV of your bike. The IDV of your two-wheeler is just the present market value of your bike and the maximum insured amount at the time of buying the coverage.
how to put stop on quote and how it can help you in your trading.
This sum would be paid to you in the event of a theft or complete damage and loss of your bike. The age of your bike influences the IDV; as your bike ages and depreciation increases, the IDV of your bike decreases. Your premium payment for the plan also decreases with each passing year as the IDV decreases.
Search for Renowned Two-wheeler Insurance Online
 In searching for reputable  two wheeler insurance third party companies online, always check out customer reviews from verified sources.
Do not ignore the customer complaints posted on review sites, as this will also give you a clear idea of what to expect from the insurer. Verify the efficiency of the insurer by checking their claims to settlement ratio.
The last thing you need is to buy coverage from an insurer that makes your life a living hell when it comes to settling claims.
Always Compare and Contrast Online Two-wheeler Insurance Plans
 Avoid rushing into buying coverage. It is also essential to compare the two-wheeler insurance covers offered by different insurers online. Compare and contrast these plans based on their cost, exclusions, inclusion, coverage, etc.
In Conclusion
If you own a two-wheeler in India, then you can buy bike insurance online today. While you are mandated by law to have two-wheeler insurance third party coverage, you may consider purchasing an all-inclusive, comprehensive insurance plan if the cubic capacity of your bike is high. Also, check out reviews online before you decide which insurer to buy insurance from.