Branding and marketing are two key features of success these days. Ensuring good quality isn't enough to boost up your business and company. You need a good face and front for your small business to attract a massive amount of crowd. The first and most crucial step to build a strong beginning for your business is to start a website according to the need. Your website should reflect the idea and theme of your business.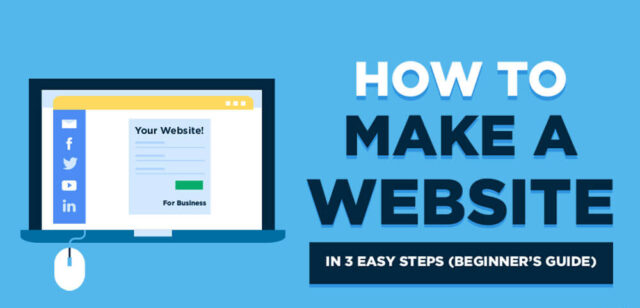 But as a beginner, you might find starting your website a challenging task. If you're looking at how to create your website, you are at the right place. This article will guide you on dos and don'ts to start a website. With these guidelines, you can start a website that will attract the appropriate audience for your business, which will further turn into the success and growth of your small business or company.
Tips to Start a Website
Following are specific steps and features you must keep in mind to start a website:
Start with the best suitable domain name
Selecting a domain name is the most crucial step to start a website. It is essential to have a catchy domain name, as it is accounted as the entrance to your website. If the entrance isn't impressive enough, who will look inside? There are various factors you need to keep in mind while looking for a domain name. Factors that determine the best suitable domain name for your business website are: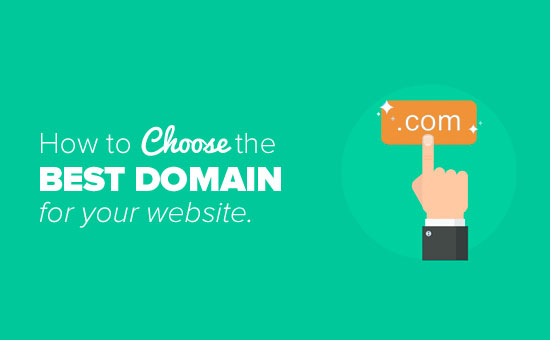 While advertising your website, it is essential to adjust your domain name in the least words possible. Also, it is easier to remember for the clients, customers, and audience if the name is short. Huge names can result in making your website less interactive and inactive by the users.
Make sure it's easy to spell and pronounce.
Using big words and extensive sentences out of complex vocabulary will lead you nowhere in the website market. While searching for your websites, it should be easy for the customer or client to pronounce and spell your website name. It will help in digital as well as verbal advertising of your website by the users. Therefore it is advised to keep the name and words in the domain name easy to spell and understand.
Minimize the use of numbers and symbols
While setting a domain name for you, you must keep it plain. It should not be immersed with different numbers and symbols like hyphens, dash, etc. Input the numbers and symbols only if necessary. It is advised to minimize the use of symbols and numbers because when you advertise your website, there are high chances of Mistyping or forgetting certain digits. This will fail the clients to reach your correct webpage.
Search the web to avoid redundancy
When selecting a domain name, the most common issue website developers face is to find a name that's not taken yet. You need to look for the name you want online and avoid using it if it's taken. Also, you need to check for trademarks that are registered under a particular word, if available.
Select accurate website extension
Most of the websites are formed with the .com extension. However, if you don't change your domain name as per availability, you will have to put a different extension with your domain name. It is preferred to use .com because it's more common, and the audience uses it the most. However, some domain names must have proper extensions, such as. Org or .gov for the appropriate type of website.
Select the best available website hosting plan according to your needs
Website hosting plans and providers are support companies that provide all kinds of technical help to a website. They help you to grow your website and gather views on it. If you're wondering how to start your website, it is equally essential to arrange technical support. You should keep in mind various things while selecting the best suitable website hosting plan for your budding website. There are multiple categories in which a website may need technical support. Some of the well-known names are GoDaddy, Bluehost, etc. The factors you must consider before selecting your website hosting plan include: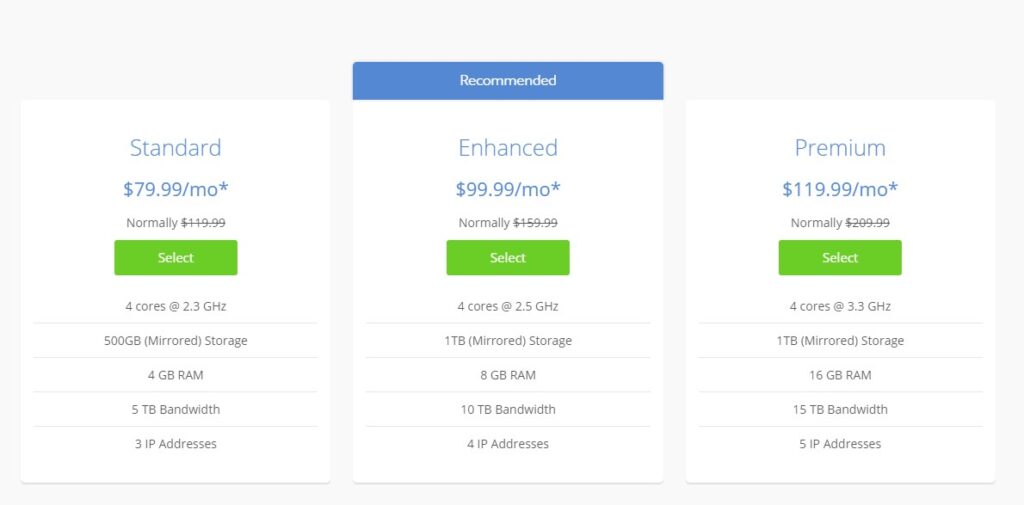 It is advised to take a strong and one on one server as your hosting service. This will give you uninterrupted services on your plans.
Select virtual private server as a more economical option if a single dedicated server is out of your budget. VPS helps you to get uninterrupted data yet is economical for the users. The device is used as multiple devices divided internally.
Don't go for shared plans. Shared hosting comes with the additional risk of data leak and slow working services by your hosting company. Although it is cheap but unsafe
The user interface of your company's hosting site should be user-friendly. It should be easy for the user to detect various features on-site.
Make sure to select a hosting plan with a company that offers Maximum security of your data and resources.
Ensure that the company you are selecting offers you support via phone or text. This will help you to access your tech support whenever you require it.
Present a clear picture of your work and business
The next thing to keep in mind start a website is that your website should reflect your work. Your website must be well capable of showing your result at its best. Also, your work should be made clear and factual on the website. This will help the audience to analyze your website more and understand your work. The website must include few points to make your agenda clear. These few points can be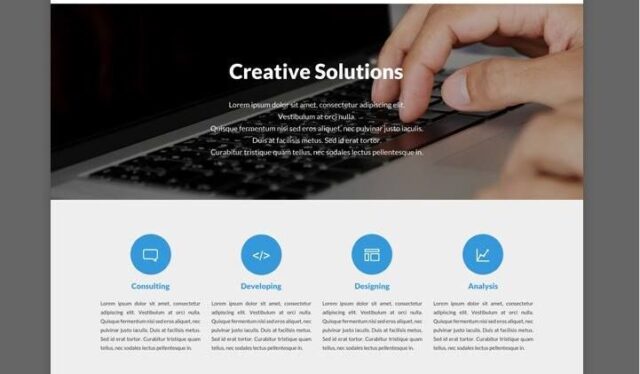 About us briefing your work and origin of your company. You can also talk about the inspiration that inspired you for your business domain.
Vision or principles should be made clear in front of the audience. The audience must gain the vision and future motions of the company to invest their time and money.
Get unique and meaningful banners and logos for your company. This will help you to get attracted by the client in a single glance.
Get yourself a catchy and suitable tagline. This tagline will help the audience to get an idea of your work and build their interest in reading more.
Make your content attractive using various tools
For people to stay on your website, you need highly attractive and engaging content. You can now use and apply your content management system according to your needs. This content management system helps you to manage your online content and articles. Various platforms and content management systems famous amongst users are
Squarespace
Joomla!
Wix
Drupal and many more.
You can choose any content management system that best suits your pocket and needs. Always remember, contents are essential to keep the audience hooked on your website.
Select a secure e-commerce platform for your payments
While starting your website, you may need to use your website for selling and buying products online. To do so, you will need a secure and fast working E-commerce platform. It will allow you to pay for various stuff you need for your website safely. It will secure your passwords and data. There are different platforms you can use for your website as an e-commerce platform. Specific names in the market of ecommerce shine due to their high-class security and low charges. Names of famous e-commerce websites are: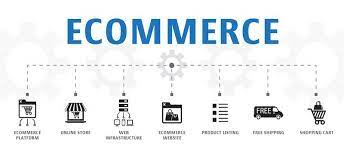 Shopify
Shopify plus
Woocommerce
Godaddy online store
Wix
And many more such names. All these platforms are secure and easy to use. Individuals looking for an efficient ecommerce platform to start a website can seek any of these according to their needs and choice. These platforms can help you to gain extra money from your website along with secure payments.
Create a user-friendly interface
Many website developers make the websites too challenging to understand, making it tougher for the website to attract an audience. Therefore, it is advised to keep your user interface as simple as possible. This will help you to keep your website in the eyes of the user for a longer time. There are certain factors you must keep in mind while looking for how to make your website regarding the user interface: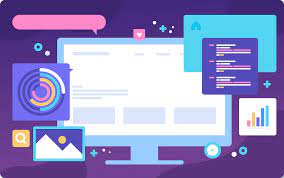 Make sure your logo is short, unique, and attractive.
Use easily understandable and soothing text font and size.
Keep your color combine in check with the theme and working idea of your website.
Make sure your website is not too loaded; it should work smoothly and efficiently to be ranked amongst the top by Google.
Research the customer and clients and work on a strategy best suited for them. Make the website look as if it's customized for them only.
Ensure that your user interface is graphical and users can open different tabs easily
Make sure to add big buttons which are available and easily noticeable to the users.
Create different pages for different purposes. And arrange them wisely. Also, it's essential to make them easily accessible by the users.
Follow regulations and get yourself adjusted with SEO
When you start a website, it's crucial for you to get as many clicks and views as possible. To obtain this milestone, you need to make sure that your upcoming website is SEO-friendly. SEO is search engine optimization that helps you pop up as soon as you use any user-type keywords. Various practices and procedure forms a good SEO for a website. They include:
Have reasonable and encouraging reviews on different platforms for your business
Search for the most used keywords and include them in your content
Make sure that your website is accessible on smartphones
You should check for SSL security
Build a strong network of backlinks and internal links for inviting the audience to your site
These processes can make your website SEO friendly and allow it to compete with other websites with the same data.
Update your website regularly
Starting a website is not a very complex task. However, maintaining the same can be. It is equally important to keep your website regularly after initiating. Regularly posting content and achievements can help you to gain more interest from the crowd towards your business. Whenever someone opens your website, twice or thrice, they notice if you have updated or not. If not, your business is considered inactive by the customers leading to loss. Therefore it is essential to post quality content regularly on your website.
Analyze your performance
After you start a website, you need to check the performance. This helps you to find the drawbacks and loopholes in your working procedure. You can use Google Analytics and search to perform an analysis of your performance. You can check the following features to analyze your performance: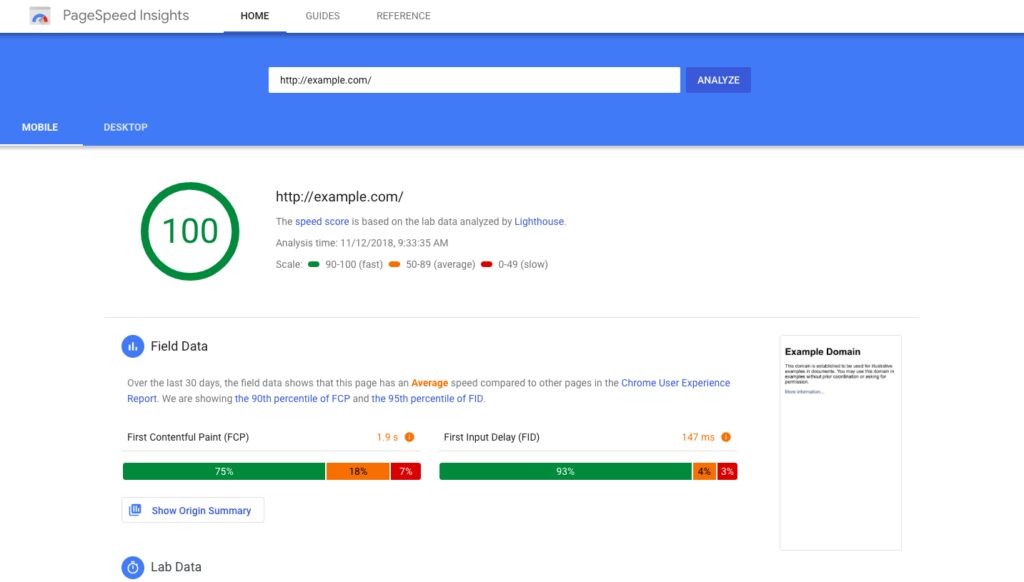 Regular visitors to Your website
Time and number of users viewing your website
Errors occurring in working of your site
Failure in opening certain links
Keyword optimization, etc.
Maintain your website
Once settled, your website will require constant maintenance. You need to use various tools and technologies to maintain your website as a new one. Tools like webmaster, split testing, SEO, etc., can help you maintain your own website.
Conclusion
The key to a good website is to create, initiate and maintain your website. For all the people looking and wondering how to start a website, the listed up points can help. It will be more accessible and beneficial for individuals with an extended plan for their website.
Starting a website is also one of the best ways to earn money. If your website will be success then It also helps you to achieve financial freedom at an early age.
Frequently Asked Questions
How can I start a website?
To start a website, you will have to look for a free website builder. They offer you many free website designs, or you can customize as you need by using drag and drop.
Which is the best platform to create a website?
To create a free website, you can use platforms like WordPress, Weebly, Strikingly, Site123, and Wix.
Which website builder should I use as a beginner?
Being a beginner with less coding knowledge, you can use Wix, Squarespace, Weebly.
How can I create a website quickly?
Now, creating a website is not that difficult. You do not need to have coding knowledge or hire a web developer. There are different website builders available that you can use. They provide a drag and drop feature so that you can easily create a page as you like.