Ready to take the plunge into the world of kitchen and bathroom sinks? Whether you're upgrading your current sink or choosing one for a new build, this blog is here to make sure you know all there is to know about the different types of sinks!
Types of Kitchen Sinks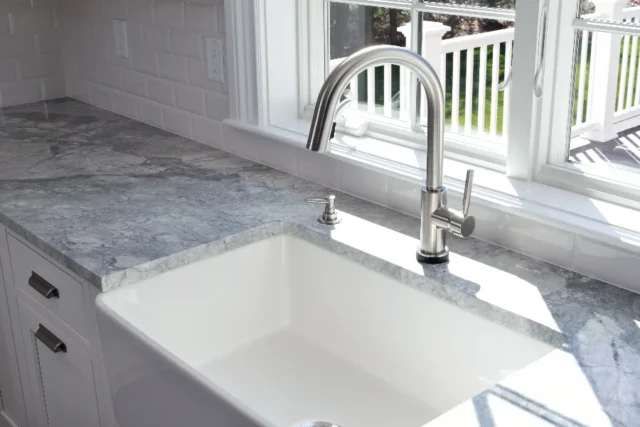 There are several different types of kitchen sinks to choose from, so it's important to do a little research when deciding which one is right for your kitchen. Kitchen sinks come in a variety of materials, sizes, and shapes and each has its own advantages.
Single Bowl: These are available in both stainless steel and cast iron models. These offer plenty of space and typically feature a large basin with two or three smaller basins on the side where food items can be drained.
Double Bowl: Double bowl kitchen sinks are great for those who cook often or regularly entertain large groups of people. These offer more than enough space for washing up large pots and pans as well as offering ample space for other dishes.
Undermount: Alternatively, this is one that mounts underneath your countertop – this type is harder to find but provides a unique look that can make your kitchen stand out from the crowd. These work best with solid surfaces like granite or quartz countertops.
Installation Considerations
It's also important to take into account any additional parts needed for sink installation, such as taps and drains (which may require special connections). Smaller components like fasteners should also be taken into consideration when estimating materials needed during installation. Lastly, if you don't feel knowledgeable enough about how to install your chosen kitchen or bathroom sink yourself, don't hesitate to contact trained professionals who can help with setting up everything correctly and safely!
Types of Bathroom Sinks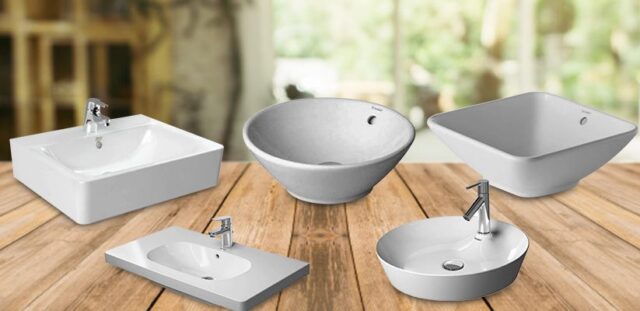 When selecting a new bathroom sink, you'll have plenty of options in terms of design and material. Here are some of the common types:
Vessel sinks: They sit on the vanity or countertop, creating a unique look. Vessels come in all shapes and sizes and can be made from stone, glass, copper, or even wood. They may require extra space for installation but are definitely worth it for their beautiful aesthetic appeal.
Pedestal: This classic style is usually made from ceramic with a few metal brackets to hold it in place atop a slim pedestal base. These take up very little space and make a great choice if you have limited storage space.
Undermount: Undermounts are installed below the countertop which creates a sleek, modern look with no lip or edge above your countertop surface. This is an ideal option if you want to create an illusion of more floor space in your bathroom since there's no cumbersome vanity to stand in the way.
Conclusion
Once you've decided on the type of sink you need based on your requirements and preferences, you can then begin shopping around for top-quality products at the best prices available. Whether you choose a stainless steel sink, cast iron model, or stone basin with drainage board attached – there's sure to be a perfect one to suit your needs.