What is NFTs and How it works, All about NFTs (Non-Fungible Tokens)
What is NFT and How Does it Work?
Have you ever thought that you can actually buy a digital art online and can also claim authority over the artwork?
Yes, It is possible. You can now actually buy artwork online using Digital Currency which is stated as NFTs and you can also get authority for that project.
All Across the world, people are getting familiar with the concept of digital currency and collectibles. As Bitcoin is considered as the future of currency in the world, NFTs are supposed to answer the digital form of collectibles. Many digital artists are creating and selling their digital art because of the crypto network. If you are also one of the crypto fans and want to explore more aspects of NFT (Non-fungible token) then read this article till the end.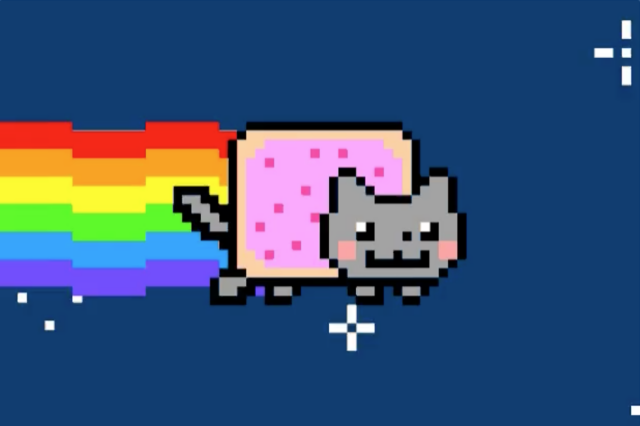 What Is Non-Fungible Token(NFT)?
NFT Stands for non-fungible token which represents a unique token that can be replaced or interchanges because of its unique properties.
Features of NFT
Digital Asset – Digital collectibles like art, music, games, etc. are considered under NFT as digital assets that possess some unique properties, which are issued with a digital certificate created using the blockchain technology.
Uniqueness – the property and features of NFTs can't be manipulated.
Exchange – Trading of NFTs collectibles are done on some specialists' websites using bitcoin or other cryptocurrencies only.
One of the best examples of NFTs is Cryptopunk that allows you to buy, store and sell more than 10,000 NFTs with a proof of ownership.
Working of Non-Fungible Token (NFTs)
Since, you are now aware about the basics of NFTs. Let's dive-in into more details about how NFTs Works and what you need to understand.
Ethereal cryptocurrencies blockchain is one of the public group ledger where most of the NFTs are listed.
NFts stores information which is unique in its own way.
NFTs can be easily bought and sold just like any other physical objects. It already have a primary value set by the market that can be used as reference.
The uniqueness of the NFTs data makes it easier to validate the ownership and transfer of the token between two parties.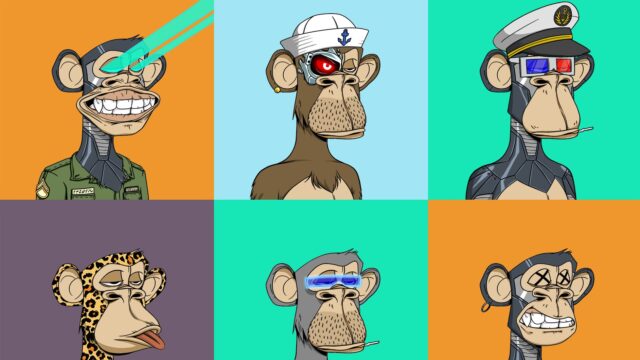 Uses Of NFTs(Non-Fungible Token)
Currently NFTs are being owned by people who trade in crypto or like to collect digital artwork. However, there are some other uses of Nfts that you should know.
Digital Content – It is one of the significant advantages of NFTs. Content creators are enjoying the power of ownership of their content over their content which they used to share on different platforms for publicity. NFts allow them to secure ownership over the content.
In-Game Purchases – Game developers and gamers can also make use of NFTs. People can buy and sell items for the game and can use them in the game. Also, Once you are done with the game and need some new items then you can simply trade these Nfts again to recoup your money.
Investments and Collateral – Both Nft and DeFi technology works on the same mechanism. Defi technology allows you to borrow money based on the collateral. Nft and Defi technology works together and uses NFts as collateral to borrow money.
Domain Names – With NFT, you can create a more easier to remember name for your domain. It generates the domain based on the length and relevance of the domain by using the IP address to make it more memorable.
There are various celebrities like Shawn Mendes, Jack Dorsey, Snoop dogg, etc are also showing interest in NFTs. They are creating their unique artwork and selling it.
NBA Top Shot – Talk Of the Town
Perhaps the most famous non-fungible tokens in ongoing day is NBA Top Shot, an organization between Dapper Labs (creators of the CryptoKitties game) and the National Basketball Association (NBA).
These video reels are selling at excessive costs. Among the most well known:
LeBron James "Grandiose" Dunk: $208,000
Zion Williamson "Holo MMXX" Block: $100,000
LeBron James "From the Top" Block: $100,000
LeBron James "Throwdowns" Dunk: $100,000
LeBron James "Holo MMXX" Dunk: $99,999
Steph Curry "Deck the Hoops" Handles: $85,000
Giannis Antetokounmpo "Holo MMXX" Dunk: $85,000
LeBron James "From the Top" Dunk: $80,000
Each reel shows a video cut, for example, a renowned player's ball dunk, some including various points and advanced work of art to make them special. The NBA licenses individual feature video reels, among other substances, to Dapper Labs, and they digitize the recording and make it ready to move to customers. Regardless of whether somebody made an ideal duplicate of the video, it very well may be in a split second conspicuous as a fake.
These exceptional NBA minutes are stamped and delivered into the commercial center by means of "pack drops." Since you've gotten what is NFT utilized for, and the different ways you can profit from it, we should investigate how it is explicitly unique in relation to different structures on cryptographic money
Reason Behind Immense Popularity of NFTs
At the point when somebody purchases the non-fungible token, they gain responsibility for content, yet it can in any case advance over the web. Thus, a NFT can acquire notoriety – the more it's seen on the web, the more worth it creates. NFTs have really been around starting around 2015, yet they are currently encountering a resurgence.
Purchasers all need to get in on the valuable chance to claim extraordinary computerized content and conceivably hold them as a sort of speculation. To begin with, and maybe most clearly, is the standardization and fervor of digital currencies and the basic blockchain systems. Past the actual innovation is the mix of being a fan, the financial matters of eminence, and the laws of shortage.
At the point when the resource is sold, the first maker gets a 10 percent cut, with the stage getting a little rate and the current proprietor getting the remainder of that income. In this manner, there is potential for continuous income from famous computerized resources as they are traded over the long run.
Advanced collectibles contain recognizing data that make them particular from some other NFT and effectively undeniable, because of the blockchain. Also dissimilar to digital forms of money, they can't be straightforwardly traded with each other (like baseball cards, in actuality) in light of the fact that no two are by and large something very similar.
Realness is the situation with NFTs. Making and circling counterfeit collectibles doesn't work in light of the fact that everything can be followed back to the first maker or backer.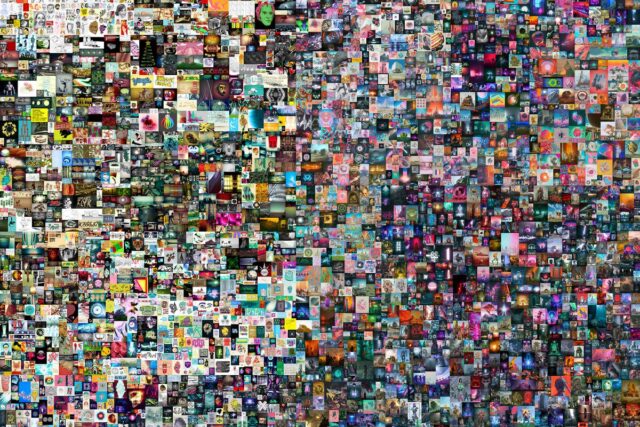 How To Buy NFT(non-Fungible Token)?
If you have understood What NFT actually is then you might want to get one for yourself for sure. If you are looking to buy NFTs then you need to first get these essential items:
Get yourself a Digital Wallet first where you can store or save your NFTs and Cryptocurrencies
After this, you need to add some cryptocurrency into that wallet. You can choose the currency depending upon what cryptocurrency that seller is accepting.
After this, you can transfer the currency to your wallet from the exchange.
Choose your exchange wisely as most of them charges a specific amount of fees for every transaction when you buy crypto.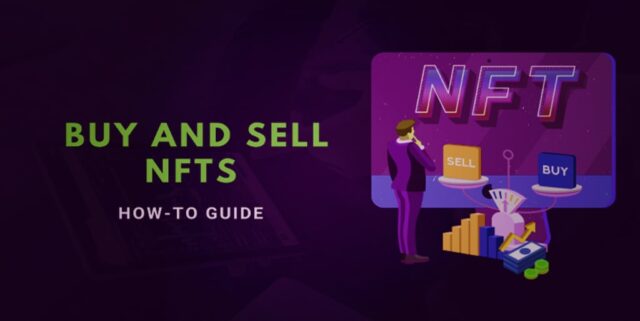 Best Marketplaces to Buy NFTs
After filling your crypto wallet, you can then go to these marketplaces to buy your Favorite NFTs.
OpenSea: This platform is broadly known as a huge collection of rare collectibles and items.. To get everything rolling, you should simply register yourself on the authority site of OpenSea and peruse NFT assortments and find new artists.
Rarible: At rarible, artists and creators can easily create and sell digital collectibles freely. It allows the consumer to decide things like fees and community rules.
Foundation: In order to post art on this platform, you need to get an invitation request from the fellow creators or sellers who are already registered on the platform. At this platform, you will find exclusive NFTs that possess high-caliber artwork.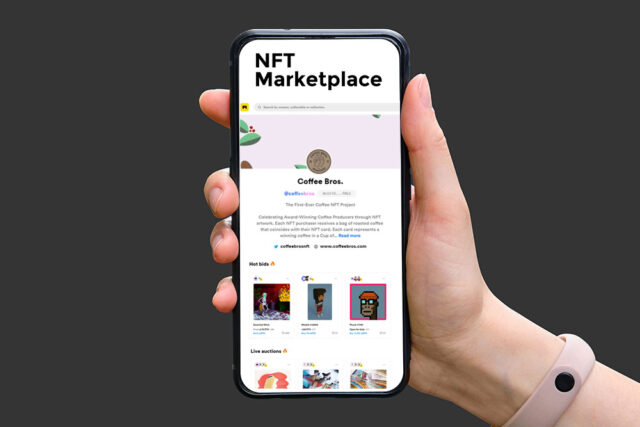 Future Of NFTs
With ensured possession and legitimacy, alongside its absolutely computerized nature, NFTs have become significant for content makers in the advanced space. Since makers can now put out something they really own and get repeating income each time they're sold, makers currently have more command over their computerized craftsmanship. NFT has upgraded media openness and exceptional advantages for hopeful specialists via web-based media.
NFTs set out new possessions, open doors, and remix old ones. NFT, or non fungibles token, is a buzzy term that large numbers of us heard without precedent for 2023. A better approach to decide responsibility for property utilizing a blockchain record, NFTs are progressively famous in the craftsmanship and collectibles scenes.
With ensured possession and legitimacy, alongside its absolutely computerized nature, NFTs have become significant for content makers in the advanced space. Since makers can now put out something they really own and get repeating income each time they're sold, makers currently have more command over their computerized craftsmanship.
Attributable to its expanding prominence, individuals are presently ready to pay countless dollars for NFTs.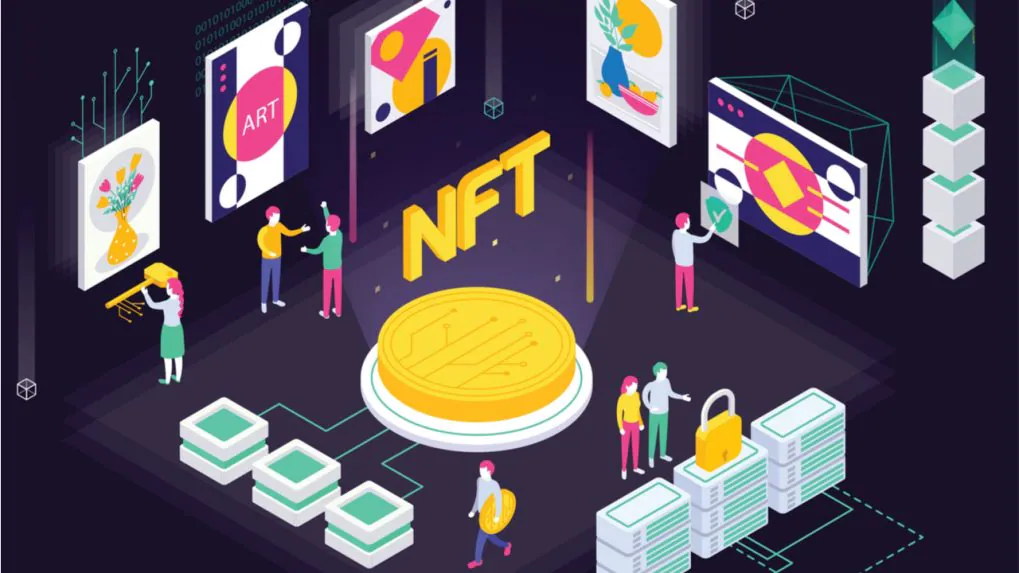 Conclusion
In this article, we have discussed all the aspects that you need to know about NFTs like what actually NFT is? How does it work? How can you buy NFFs? If you have any question about NFT then feel free to connect with us in Comments.
Frequently Asked Questions (FAQ's)
1. What exactly is an NFT?
An NFT, or non-fungible token, is a unique unit of data that uses technology to log and authenticate digital content, such as films, songs, and photographs, on cryptocurrency blockchains, primarily Ethereum.
2. What's the difference Between NFTs and Crypto?
An NFT is a one-of-a-kind digital token that uses the Ethereum blockchain to record transactions digitally. It's not a fungible cryptocurrency like bitcoin or ether, which can be exchanged for another bitcoin or cash.
3. Are all NFTs expensive?
So, why are NFTs on Ether so expensive? Keep in mind that each NFT is one-of-a-kind and serves as a collector's item that cannot be copied, making them uncommon and one-of-a-kind by design. Rarity makes them scarce, and when items are scarce, prices tend to rise.
4. What is Ownership in NFTs?
NFTs are digital tokens that can be used to indicate ownership of one-of-a-kind goods. They enable us to tokenize items such as artwork, collectibles, and even real estate. They can only have one official owner at a time, and they're protected by the Ethereum blockchain, which means no one can change the ownership record or create a new NFT.