You might already have some idea about the nightlife of London and how you should explore and enjoy the nights in London. London is a global city, it never sleeps. You will see that the nightlife is worth enjoying. Sleeping may seem appealing if you've booked a stay, but to make the most out of your trip, you need to ensure that you utilise your time wisely. If you put your rucksack down and listen carefully, you'll hear the sounds of a city that knows how to party.
You will see people having fun, which can even make you go and explore the city at night. Evenings out in London revolve around clubs, pubs, bars, and theatres, but they may also include guided tours, museums, and stand-up comedy. Further in this article, we will talk about how you can explore the bars and clubs and what are the best ones in London. You need to know about some of the prominent ones so that you can have the best time in London.
Some Of The Best Bars And Clubs In London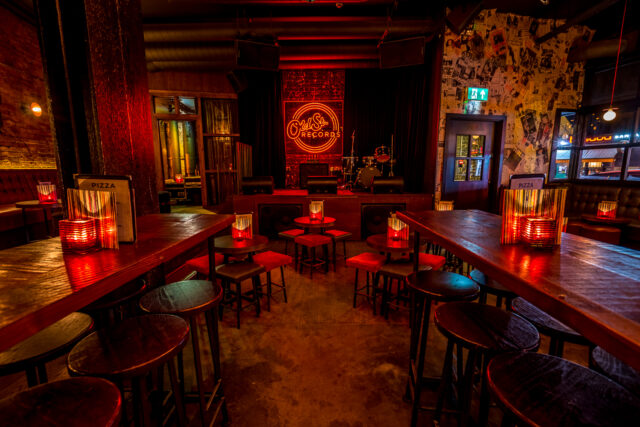 Let's check out some of the best bars and clubs in London, which you must check out, and all things you need to keep in mind to ensure that you choose the best bars and clubs. If you plan to go to the clubs and bars, you can think of companions too, and you can find escorts near me and plan out your nights accordingly and explore different places and have unforgettable experiences.
The Book Club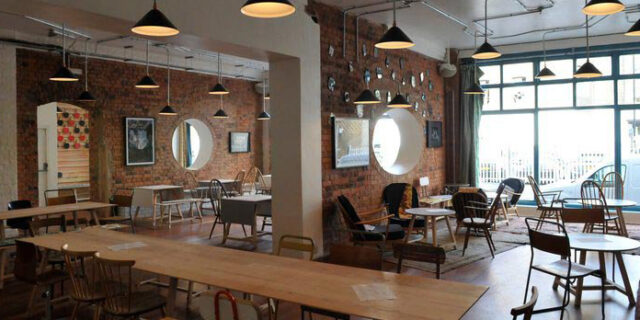 The Book Club is a popular clubbing destination in London's East End. Their Thursday night underground session is their specialty. When you reach there, you will be mesmerized by the interior and the vibes you get to make your night amazing.
They host creative events, guest talks, cultural workshops, and musical shows in addition to their handcrafted cocktail menu.
Every day you go, you will discover different events taking place and ensure that people of different tastes can come. If you're looking for a place to drink during the week, this is the place to go. The dishes and drinks are commendable, suggested by other customers, and the music also drives people to get there.
Fitz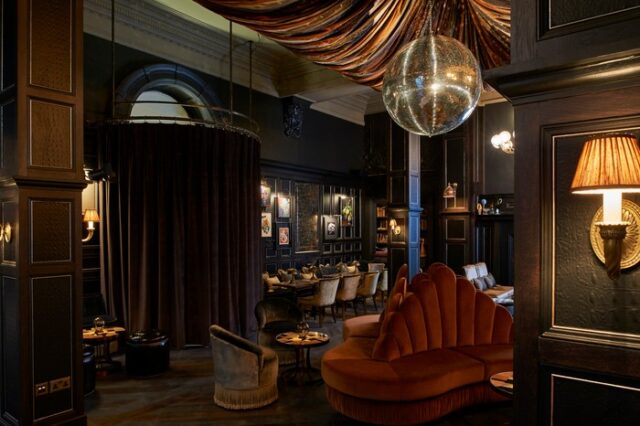 Fitz's is a glamorous and luxurious bar that takes things to the next level. It has a bougie and elegant vibe making you comfortable, and Fitz's Russell Square is a glitzy drinking establishment located in the exquisite Grade II listed Kimpton Fitzroy London. If you are planning to go, you have to check whether it is near your location and why it is famous. Kimpton Fitzroy London is a Grade II listed hotel where you can expect stained glass, decadent cocktail mixes, and Victorian curiosities strewed about.
You can find exquisite things there, and the interior is way different than the pubs and bars near it. Inside, you can sample a delectable menu of original cocktails inspired by the 'Theory of Color.' you can have quite a good time as there are exquisite delicacies and drinks.
The Blues Kitchen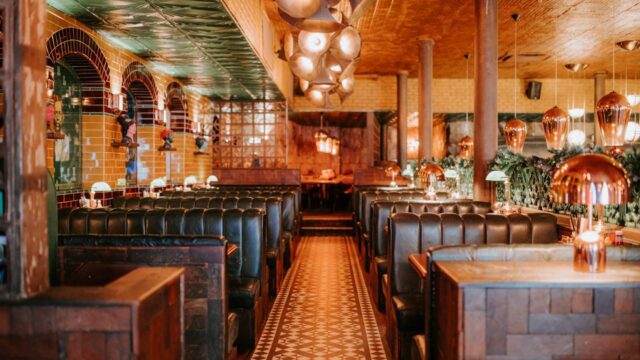 Live music takes a good night out to the next level. Look no further than Blues Kitchen if you want to dance the night away to some top hits with a jazz twist. If you are a big fan of jazz music, then you can think of spending your night in the Blues kitchen. It is quite different from others as it has more musical background to it.
This jazz institution is one of London's most popular bars, with three locations in some of the city's most vibrant nightlife districts. If you are a music lover, then you might like this place a lot.
Blues Kitchen has locations in Brixton, Camden, and Shoreditch, so you should be able to get to at least one of the three from where you're staying. If you are staying nearby, you can spend one night here and get a different experience.
Nightjar Shoreditch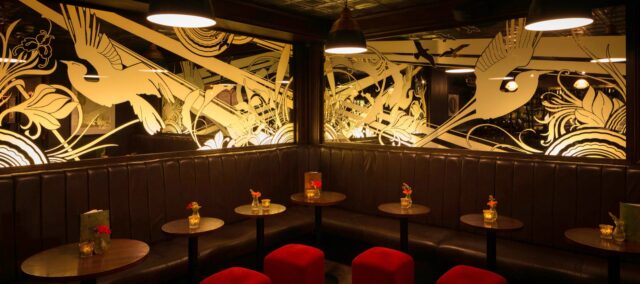 Speakeasy cocktail bars are one of the most famous bars which have a lot of crowds coming every day. Because of their different drinks, there are regular customers, and if you like drinks and good dishes, then you can think of going here.
They also are some of the best bars in London as many people visit this place and have given great reviews. This Shoreditch gem is extra special, with an extensive cocktail menu filled with adventurous drinks you might not have tried before.
This cocktail bar is unique in London because, in addition to an excellent drink menu, there is live jazz and blues music to set the tone for an enjoyable evening. You can easily get off all the tension that has been bottled up from the whole day and enjoy the night.
The Small Blue Door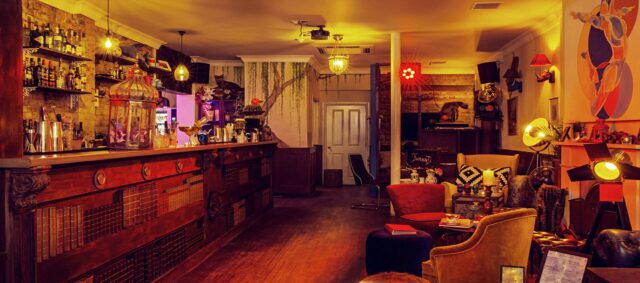 This relaxed bar with games and cocktails offers a happy medium. The bar has more of a relaxed environment, and you will enjoy the mood and vibe they have created. You should ensure that you get the best place to sit in, and it is usually fully occupied. You might need clarification if you walk into this bar thinking you've walked into a house party.
The theme of the bar is also very chill and vibey. It might not have a luxurious look, but it is more for a chilling theme. The Little Blue Door is one of four casual neighborhood bars in London's drinking scene that offer a welcoming atmosphere and the ambiance of a house party.
Bottom Line
Due to its vibrancy, bustling crowds, and lively landscape, London is one of the top cities in the world for nightlife. You will find many different outing places in London. People come from all over to visit the city, and both visitors and locals enjoy a good night out in London. In terms of bars, clubs, pubs, and lounges, there is something for everyone.