Exterior shutters are an important part of any home's overall aesthetic. Not only do they provide much-needed protection from the elements, but they also add a touch of style and charm to the curb appeal of your home. But with so many different materials available for exterior shutters, it can be hard to know which one is right for you. In this blog post, we will discuss the pros and cons of each material option and help you decide on the best one for your home.
1. Wood Shutters
There are many different materials that can be used for exterior shutters, but wood is by far the most popular. They offer a classic look that can complement any home's style, and they can be painted or stained to match the trim. Wood is also a very durable material, so you can rest assured knowing that your shutters will last for many years to come.
2. Composite Shutters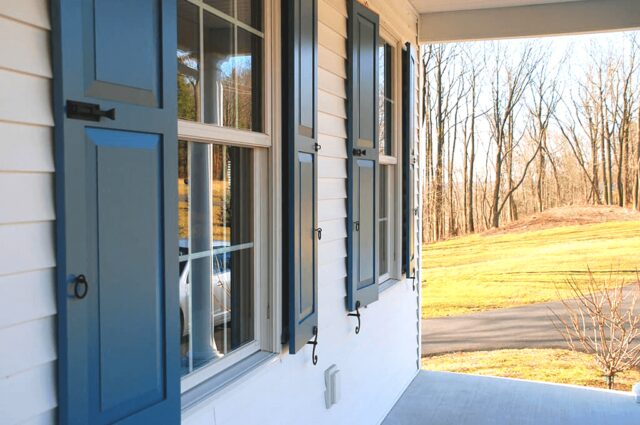 They are made from a mix of materials, usually wood pulp and synthetic fibers. This combination creates a material that is sturdy and weather-resistant.
They come in a variety of colors and styles. One advantage of composite shutters is that they require very little maintenance. You won't have to worry about painting or staining them every few years like you would with wood ones. They are also resistant to rot and insect damage.
3. Vinyl Shutters
They are a great choice for your home. They are durable, low maintenance, and come in a variety of colors and styles. You can find vinyl shutters that look like wood, but without the upkeep. They are also resistant to rot, pests, and moisture.
4. Aluminum Shutters
Aluminum shutters are incredibly durable and will last for many years without requiring any maintenance. They are also very easy to install and can be custom made to fit any size window.
Another great advantage of aluminum shutters is that they are extremely energy efficient. During the hot summer months, they can keep your home cool by reflecting heat away from the windows. In the winter, they will help to keep the heat in, saving you money on your energy bills.
5. Fiberglass Shutters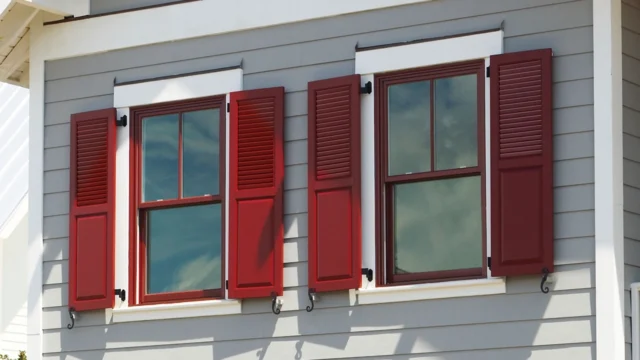 When it comes to choosing the best material for your exterior shutters, there are a few things to consider. One of the most important factors is the climate in which you live. If you live in an area with high winds and severe weather, you'll want to make sure your shutters can withstand the elements. That's why many homeowners in hurricane-prone areas choose fiberglass option.
They are made from a strong, durable material that can withstand high winds and other severe weather conditions. They're also resistant to rot, insect damage, and fire. Plus, they come in a variety of styles and colors to match any home's exterior.
Wrapping Up
As we said, exterior shutters come in a variety of materials, including vinyl, wood, composite and aluminum. Each material has its own benefits and drawbacks when it comes to durability, maintenance requirements, cost and style. When selecting the best material for your exterior shutters, consider factors such as climate conditions in your area, how often they will need to be replaced or repaired over time and the overall look you are trying to achieve with your home's exterior design. With so many options available to choose from on the market today, finding the perfect set of shutters for your needs is easier than ever!