Users' interest in CBD oil's THC level, the marijuana ingredient that alters perception, has increased as the product's popularity has soared. The crucial inquiry: How much THC is in CBD? Let's go out on a quest to unravel this mystery and investigate the complex web of THC concentrations in various CBD products, including THC-free CBD gummies.
Understanding CBD and THC
What is CBD? CBD (cannabidiol) is a chemical isolated from hemp that has potential therapeutic benefits without the intoxication associated with THC, marijuana's psychoactive cousin. The catch is, how much THC is too much? The legal maximum for THC level in hemp-derived CBD products is 0.3%, a very minuscule trace that falls short of causing any discernible psychotropic effects.
Hemp-Derived CBD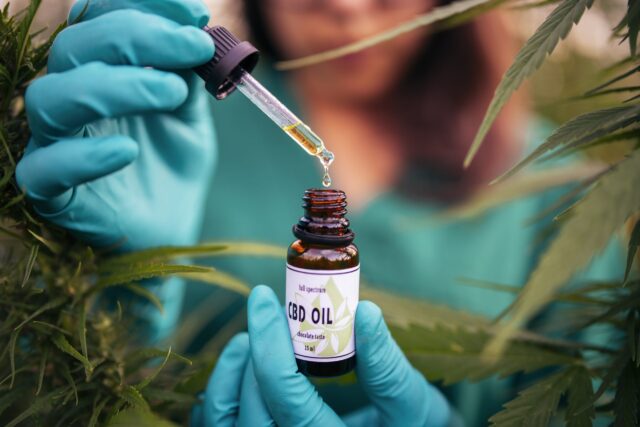 How much THC is in hemp? Hemp, the primary CBD source, harbors naturally low THC levels. The 0.3% THC threshold is a legal safeguard to distinguish hemp-derived CBD from its psychotropic cousin, marijuana. This insignificant THC level ensures users can savor the therapeutic potential of CBD oil without the risk of a THC-induced high. For those mindful of drug tests or averse to THC-induced sensations, awareness of THC percentages becomes paramount in the CBD oil selection process.
The Full Spectrum Conundrum
Enter full-spectrum CBD oil, a product hailing from the entire hemp plant, not just CBD. This holistic solution encompasses cannabinoids, terpenes, and some amount of THC. The question arises: how much THC is in full-spectrum CBD? Fear not, it is only 0.3% THC content, which is insufficient to plunge users into an intoxicating state. Instead, it works with other cannabinoids, sparking what enthusiasts call the "entourage effect," enhancing therapeutic potential without veering into intoxication.
Quantifying the Essence: CBD Percentage in CBD Oil
Consumers frequently consider the CBD content of their preferred oil in addition to the THC tango. Potency is mostly determined by the concentration of CBD, given as a percentage of the total volume. Clear labeling on trustworthy CBD oils gives consumers a road map for comprehending CBD levels, enabling them to customize dosages to their particular wants.
Can 0.3 THC Get You High?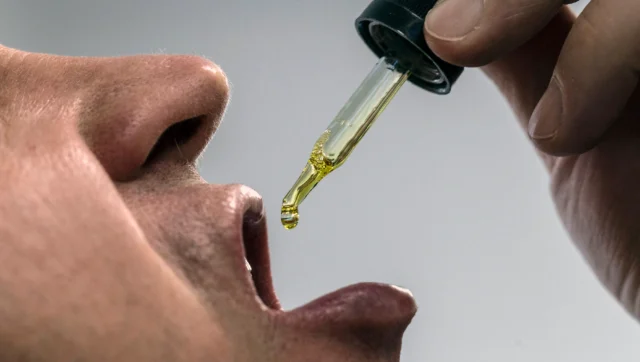 A looming question lingers in the minds of consumers: can 0.3% THC propel you into the clouds of euphoria? The simple answer is a resounding no. The meager presence of THC in hemp-derived CBD products lacks the capacity needed to induce any noticeable psychoactive effects. Users can revel in the potential therapeutic benefits of CBD, secure in the knowledge that the 0.3% THC content is a far cry from the euphoric embrace associated with its recreational cousin, THC.
Conclusion
In the ever-expanding landscape of CBD, comprehending the THC content in CBD oil is a compass for informed consumption. Hemp-derived CBD products, tethered to the 0.3% THC limit, offer a legal and secure avenue for those seeking the therapeutic embrace of CBD without the psychedelic dance with THC. Armed with awareness about CBD and THC percentages, consumers can traverse the market with confidence, making choices aligned with their health and wellness aspirations.