Did you know that CBD vape pens outnumber medical marijuana cardholders? Nowadays, CBD is available online worldwide. CBD from hemp and marijuana can alleviate anxiety, chronic pain, seizures, and cancer. In recent years, people were loving vape pens more than ever before. The reasoning behind it? Keep on reading and discover down below.
Why has vaping CBD and THC become so popular: top 5 reasons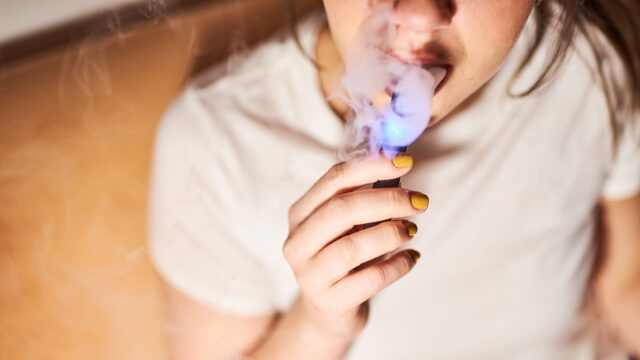 Variety and fun flavors
Vaping CBD is a tasty way to obtain a healthy dosage of CBD.
Vaping can help you cut less on sweets without compromising flavor.
You can go for pineapple, raspberry, orange, and many many different flavors.
Vaping CBD is more fun than consuming it since you can change flavors and you don't have to stink after it (as you would with cigarettes).
CBD vape pens are available in a range of flavors to suit your tastes and moods.
Several benefits
CBD vape cartridges provide benefits, such as:
Cartridge vapes are convenient.
To vape, all you need to do is connect the cartridge to the battery.
This is easier than using a dab pen to vape CBD Concentrate.
Lightweight and portable, they're great for traveling.
Because cartridge vapes emit so little vapor, they're unobtrusive. This is helpful if you want to vape in places that ban smoking.
Social aspect
Many smokers mistakenly believe that converting to vaping means they must fully give up smoking, but they can still enjoy the social aspect of smoking without any of the hazardous chemicals and carcinogens.
Vaping is now the ideal method if you want to stay trendy but are seeking a way to unwind.
Compared to smoking, it is more accepted in society + you can do it indoors.
Convenient
Vaping is incredibly convenient, making it a perfect choice for busy days. While it is possible to buy disposable vape pens that are ready to use and create your own vape liquids, you can also buy reusable vape pens for even quicker and more convenient use.
Although there are advantages to both of these solutions, disposable vape pens are more enticing for people who want a quick and sweet CBD treat due to their convenience.
Not too pricey
Vaping CBD may help you sleep through the night, reduce anxiety and pain, and aid in digestion. All of these perks come at a reasonable price.
Inconspicuous, portable, and easy-to-use alternatives to smoking (which has a host of negative health effects). CBD vape pens offer similar benefits. How are they different from e-cigarettes?
Cannabis contains non-intoxicating CBD (Cannabidiol), while e-cigarettes can be harmful. When compared to other options on the market, they win by a long shot.
If you want to know more about CBD vape pens and if you want to get one yourself now is the right time to do it. Read reviews and figure out what's right for you + how you can get high without feeling any side effects.