Pool season is in full swing and if you live in a warm climate, chances are you've been spending plenty of time outdoors. What better way to enjoy your pool than with some beautiful light? Here are some ideas for lighting your backyard pool that will make it both charming and inviting. Whether you're looking for an elegant touch or something more whimsical, these ideas will have you inspired!
Different Types of Pool Lights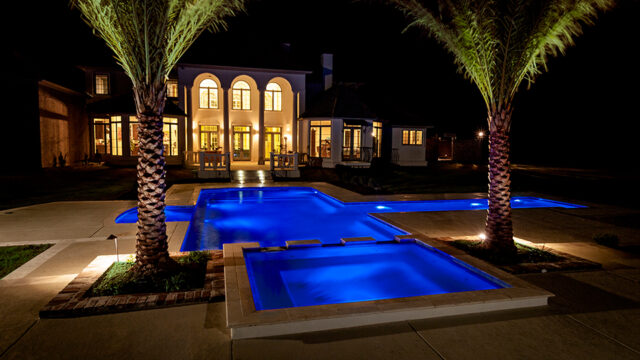 Different types of pool lighting can give your backyard pool a dramatic and beautiful look. If you're looking for a light that will accentuate the beauty of it while also providing illumination, then a spotlight may be the perfect option for you. Spotlights come in different shapes and sizes, so there's sure to be one that suits your needs.
If you're looking for a more subtle light, then LEDs are a great option. They don't produce as much heat as traditional illumination, so they're ideal if you have children or pets who might be afraid of lights. They also last longer than other types of lighting, so you'll save money over time.
If you want to really add some excitement to your pool area, then consider using underwater light fixtures. These fixtures emit a bright beam of illumination that can be seen from below the surface of the water. They create an amazing visual effect and are perfect if you want to make your backyard pool stand out from the rest.
What are Some Ideas for Lighting up Your Backyard Pool?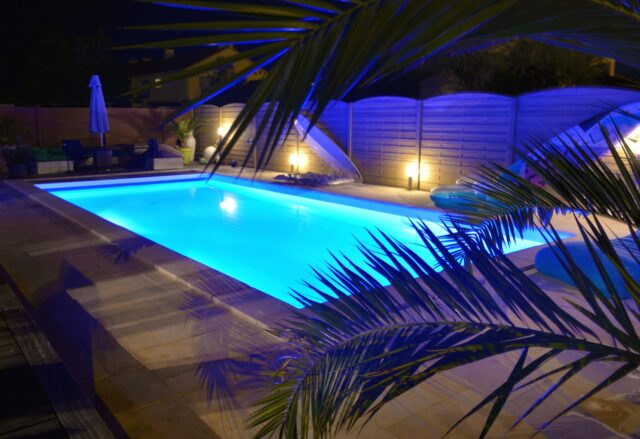 There are so many ways to light up your backyard pool that it's hard to choose just one! Here are a few ideas to get you started:
Outdoor solar lights: These can be placed around the perimeter of the pool, or inside the water if you have an inground pool. They're affordable and easy to set up, and they look great in any backyard.
Patio lamps: If you have a patio that could use some extra lighting, consider installing a porch lamp. These fixtures can be found at most home improvement stores, and they come in all different shapes and sizes. They also come in multiple settings, so you can customize the illumination of your backyard area.
Hanging lamps: If you don't want to put any electrical equipment in your backyard pool area, you can try hanging lamps instead. These fixtures can be easily attached to a tree or post with wire hooks, and they provide a beautiful ambient illumination for your pool area.
How to Choose the Right Pool Light?
When choosing a pool light, you should consider the purpose of it. Some lights are designed to illuminate the pool area, while others are used for safety purposes. Additionally, you should decide whether you want a light that is visible from outside the pool area or one that is submerged. Finally, you should consider the type of bulb and its wattage.