The scene is set. Cobwebs are at every turn, and an ominous cackle breaks out over your shoulder. Something dark is brewing, you can feel it in your bones. Naturally, goblins, ghouls, and witches can only mean one thing: It's spooky season!
One scare you don't want? Problems with your skin. Here are some lesser-known ingredients to try out so you can hit up haunted houses and trick or treat without scare-inducing skin.
1. Make Dark Spots Disappear With Azelaic Acid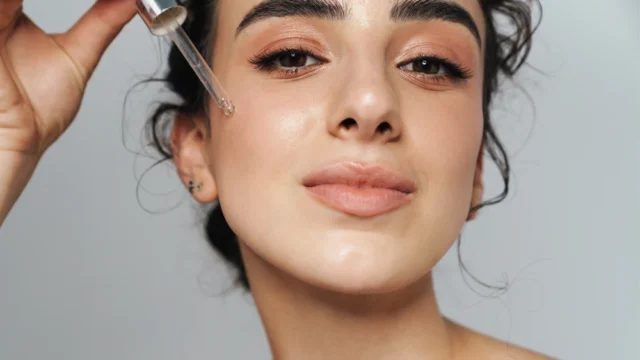 Part of the magic of Halloween is the disguises. But dark spots and hyperpigmentation can take center stage if you don't arm yourself with skincare that fights back. This is even more true if you're dealing with melasma or other discoloration that just won't budge.
Lucky for you, there are powerful prescription over-the-counter options available. While you may know about the antioxidant benefits of vitamin C, have you heard of azelaic acid? It works to suppress the overproduction of melanin in the skin — the main culprit behind dark spots. When applied topically, it can reduce the signs of hyperpigmentation and help you achieve a more even skin tone.
Like other serums, apply azelaic acid to cleansed skin before thicker products like moisturizers. Use it morning, night, or both as long as your skin will tolerate it. After consistent use, you'll begin to notice your dark spots fading away into the night.
2. Fight Wrinkles With Bakuchiol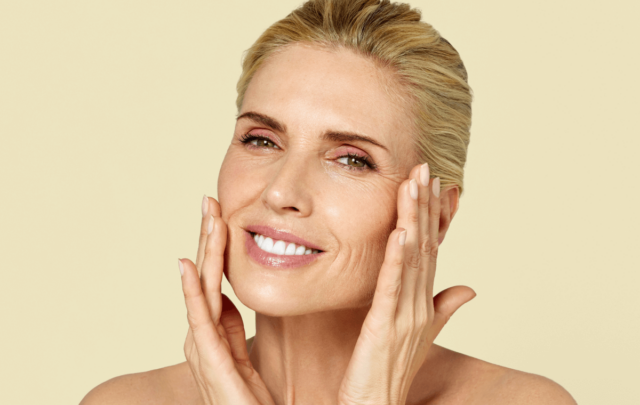 Years pass and you begin to notice a line here and there. Smiles stick around on your face longer than they used to. Crow's feet are a constant at the sides of your eyes. And it's normal to feel spooked by the presence of newfound wrinkles on your face. But you don't have to settle on having them stick around forever thanks to anti-aging skin care.
While retinoids are a powerful and well-known age-fighting ingredient, there's something else looming you should be aware of called bakuchiol. It's a seed extract with great skin benefits. Like retinol, it works to boost the production of collagen — the protein responsible for elasticity and bounce — in the skin. And this can have promising anti-aging effects.
As you age, your skin's collagen production naturally slows down. That means less elasticity in your skin, which causes wrinkles to become more pronounced. Topical products like bakuchiol can help revitalize collagen cells and improve the bounciness of your skin leading to fewer wrinkles. Available both as a serum and an ingredient in moisturizer, bakuchiol can be incorporated into nearly any routine. Before long, you'll be singing the praises of this hauntingly magical, anti-aging ingredient.
3. Scare Off Dullness With Propolis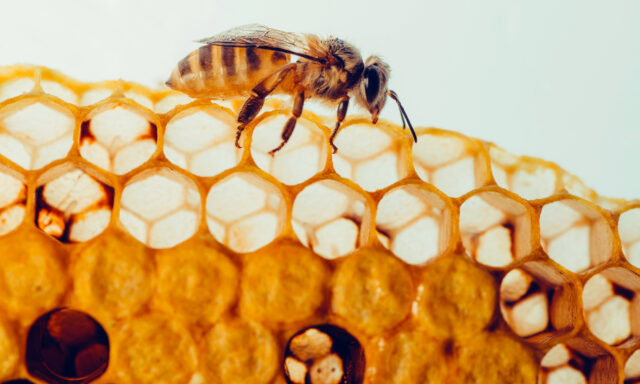 If your skin tends to most closely resemble that of a ghost or zombie, it's time to switch up your routine. Dull skin happens most often when it's dehydrated, you have sun damage, or as a result of aging. But that doesn't mean there aren't great products you may not know about that can help. One of the best is propolis.
This glue-like substance is made by worker bees to help keep their hives safe and protected. It can sanitize the colony from germs and seal up cracks that form from changes in weather. However, when applied to the skin, it can create a more vibrant look. As an antioxidant, propolis naturally protects the skin from pollution and free radicals. That means fewer breakouts and a more naturally glowy look.
However, the benefits don't stop there. Propolis has moisturizing properties that are suitable for all skin types and immensely helpful in reducing dullness. Plus, propolis is a natural exfoliant that removes dead, dull skin to promote newer, brighter skin cell production. As you can tell, there's no shortage of pros to incorporating propolis into your routine. With consistent use, you'll be well on your way to less ghostly skin in no time.
4. (Trick or) Treat Yourself to Calm Skin With Prickly Pear Seed Oil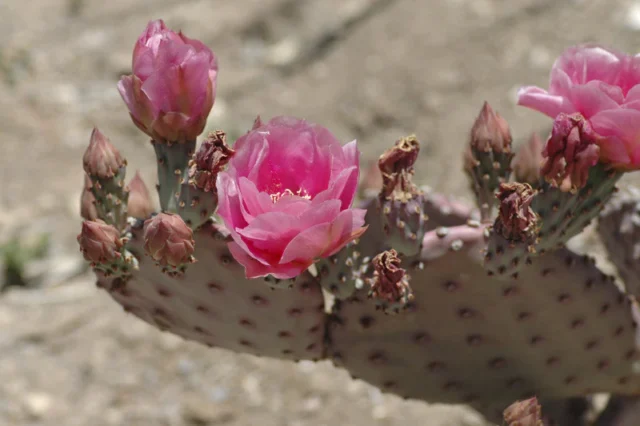 Trying out new products can do a number on your skin. From redness to dry flakes and breakouts, there's a myriad of possible negative side effects. That's why soothing ingredients that put a calming spell on your skin are so important.
Prickly pear seed oil is just that. This magical oil is rich in flavonoids — naturally occurring substances that help plants repair themselves — and zinc. These two main components increase the oil's antiviral and antibacterial properties. In addition to helping your skin's overall health, the protection can reduce additional irritation.
But that's not all. Prickly pear seed oil is also incredibly moisturizing, which can further reduce signs of dryness. Its antibacterial abilities mean less likelihood of breakouts. And the protection from this incredible oil can fight against aging, too. Effectively, it's an all-in-one skin-improving miracle treatment that can solve a multitude of skin problems. Translation: It's just the kind of spooky magic you're looking for.
Brew Your Perfect Potion
When the clock strikes midnight on October 31, spooky season comes to a close. That doesn't mean you have to give up your favorite concoction of new skincare ingredients, though. Once you find a recipe that works, stick to it. You'll be sporting skin that's anything from scary.