If you're looking for a skincare routine that has a natural flavor but still packs a powerful punch, look no further! In this blog, I'll cover everything you need to know about how to build a natural skin care routine that caters specifically to your dry skin needs. So, buckle in and get ready to learn the secrets of creating the perfect regimen – without all those harsh chemicals!
The basics: What you need for a natural skin care routine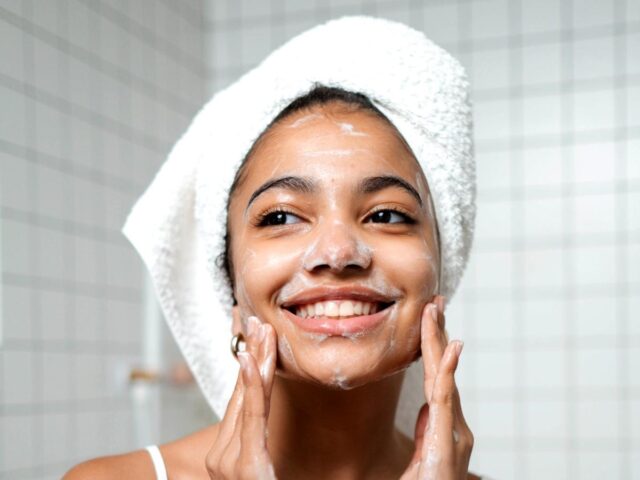 There are a few basic steps to follow when setting up a natural skin care routine. Even if you have dry skin, the principles of a healthy care regimen remain the same. Here we will discuss what you should look for when buying your natural skin care products, and how to best address your specific needs as someone with dry skin.
Start by identifying what type of issues you want to target and take note of any red flags you encounter when it comes to ingredients. Avoid agents that are harsh or irritating for your complexion such as alcohol, fragrances, and preservatives – these will only further strip moisture from your already parched skin. Instead, look for topical treatments that contain plant-based oils, butters, waxes, and humectants like hyaluronic acid and propanediol which draw moisture from the environment into it.
To ensure deep hydration, start with a gentle cleanser followed by an alcohol-free toner–ideally one that contains glycerin or hyaluronic acid–to help replenish lost hydration levels quickly. Then incorporate an antioxidant serum with Vitamin E which naturally boosts collagen production while helping protect against environmental aging elements like UVA and UVB rays.
Tips for choosing natural skin care products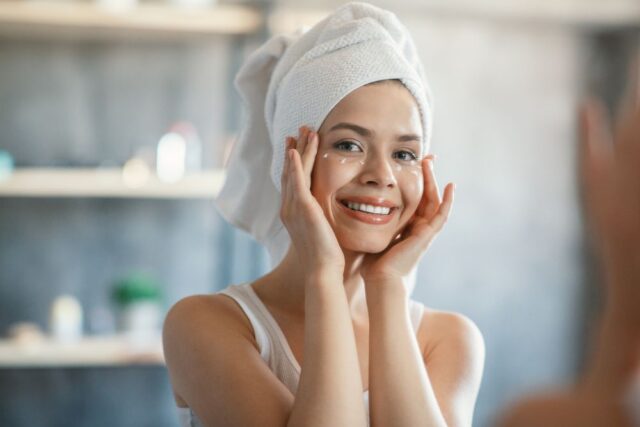 As you look for the best ones to suit your needs, like products for dry skin, there are a few key considerations that you should take into account when making your selection.
Firstly, you will want to look for natural and organic ingredients that do not contain harsh chemicals, parabens or synthetic fragrances. It's important to read labels and pay close attention to any potential irritants in the products you choose. Natural oils can add much-needed nourishment and moisture to dry skin types.
Secondly, look for gentle emollients rather than harsh detergents in cleansers and soaps. Products containing oatmeal or oat milk can be especially effective at soothing dry skin while avoiding the use of traditional synthetic cleansers and detergents. When choosing a moisturizer, opt for one with humectant ingredients – like aloe vera – which can help draw moisture from the air into your skin cells. Natural oils such as jojoba oil act not only as moisturizers but also as protective barriers that help keep moisture locked in over time.
Finally, make sure you exfoliate regularly but gently; harsh products or physical exfoliating tools can easily strip away essential lipids from the surface of your skin if used too frequently or with too much intensity – worsening cases of dryness. You should always supplement any exfoliation routine with light moisturizing afterward – both immediately after washing but also throughout the day if necessary.
Conclusion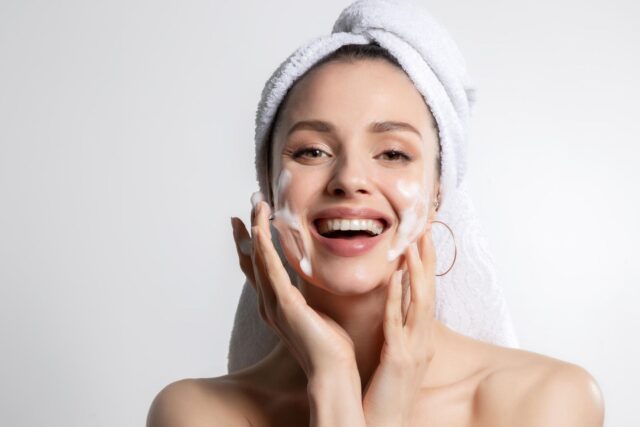 Taking care of your skin goes beyond applying a few topical products, a good skin care routine includes all the steps that help maintain healthy, glowing skin. Start small with a cleansing routine and then build from there as your needs change. Experiment with different products and techniques to find what works for you, but don't forget to take some time to rest, relax and enjoy the process.