From drama to reality shows, sci-fi to comedy, Paramount has always been the one-stop shop for entertaining shows. You can watch Paramount shows in a variety of languages and get a subscription for a reasonable price.
All you'll need is a reliable internet connection, and we recommend signing up for WOW! plans which offer high-speed internet that is ideal for streaming and nonstop surfing. Along with that you also get to enjoy one of the best channel lineups by WOW! cable TV services, all at an affordable price.
And if you're wondering what to watch on Paramount Plus, keep reading because we have listed the best shows to watch on Paramount Plus right away.
1. Rugrats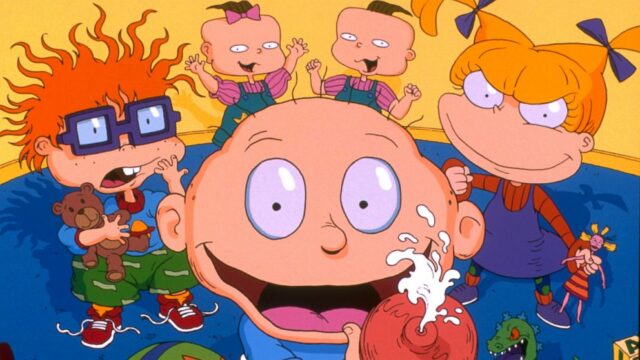 You may feel old, but you are never too old to enjoy watching your favorite childhood characters exaggerating every little situation in a funny and cartoonish way. Rugrats is without a doubt one of the best Nicktoons; most of us have been fans since we were toddlers, and this series will always be dear to our hearts. You should watch this show if you haven't already. And if you have kids at home, join them in watching.
Overall, Rugrats is a classic cartoon show, with amazing and well-written characters, a great story and plot, a fantastic setting, and fantastic music. It is simply a diamond in the rough. It's a timeless show that you can watch and rewatch at any time!
2. ICarly (2021)
If you grew up watching this show, you'll enjoy seeing your favorite characters make a comeback in ICarly's reboot. There are two new characters who have been well received; Harper brings positive and humorous energy to the show, and Millicent's scenes with Freddie are hilarious! They make a brief mention of the pandemic, which was also fantastic.  The reason for Sam's departure from the show is nice to the character of Sam and actress Jennette as the character pursues her dreams of joining a biker gang! Overall, it's a fun show to watch for some lighthearted entertainment.
3. Why Women Kill
This outstanding show probes deeply into the inner reality of women as well as the truth of how society perceives and evaluates us as women. The topic is fascinating in and of itself, the characters are wonderful in even the most minor roles, and the tension is addicting and ultimately satisfying. The storylines are complicated, full of laughter and sadness.
Overall, Why Women Kill is one of the most inventive shows ever produced. The notion of one home, three stories, and three eras is astounding and makes for a fantastic spectacle. There is no way we can praise it enough.
4. 1883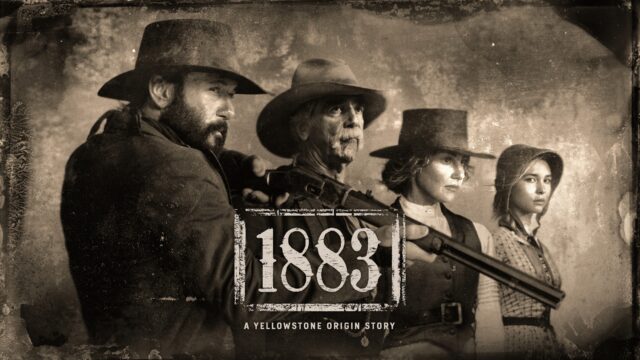 1883 is a western drama series about a man who owns the land that becomes Yellowstone Ranch. At the center of this harrowing trip is the narrative of a father's love for his daughter. The way James appreciates Elsa's spirit while yet attempting to protect and lead her, as well as her ability to read him like a book, is really moving.
The Oregon Trail's raw, untamed environment is well described. The writing is inspiring, and the characters are real individuals facing real difficulties on their trek west. This is an incredible, dramatic, and inspiring series that we highly suggest watching.
5. Star Trek: Prodigy
Star Trek: Prodigy is one of the best sci-fi animation series of all time. The animation is of exceptional quality. The universe is vibrant and colorful, and the use of light enhances this gorgeous production. The ship's exterior and interior designs, as well as the interpretation of future technology, are well thought out, detailed, and consistent. The story and characters are completely absorbed. The pace and flow are consistent, and the transitions between scenes are fluid. From wider scenes to close-ups, there are great angles and perspectives.
Overall, this is a very refreshing sci-fi, action animation that will have you falling back in love with the genre.
6. Avatar: The Last Airbender
Avatar: The Last Airbender is one of the best shows ever made, and watching the animation and voice actors will undoubtedly hook you. Despite its age, this show has excellent graphics. The Japanese-style animation is extremely effective. Each character's design is perfectly suited to their personalities, and vice versa. And despite its status as a children's show, the themes in it can teach you a lot. They force the characters to go through all of these experiences and learn how to navigate them with one another.
Overall, this anime series is a work of art that never gets old to watch.
7. Mayor of Kingston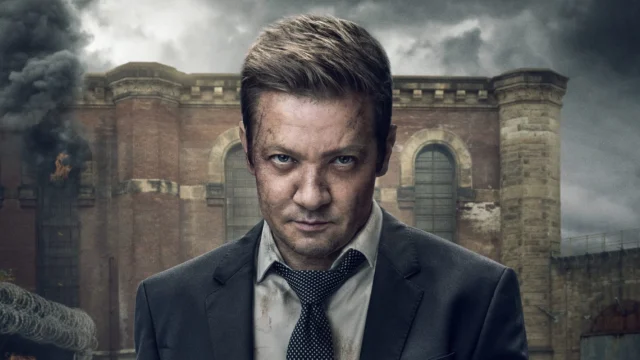 Mayor of Kingston is a thriller series that will keep you hooked until the very end. The pilot has the feel of a slow burn, beginning with a brief description of two brothers, with the title "Mayor of Kingstown" interchangeable. All we can say to anyone who watches television or movies for emotional escape is to buckle up. This show does not take advantage of people's weaknesses though. Rather, it is given an open and honest voice by the characters. Overall, this is unquestionably a high-quality show to watch.
To wrap up
On Paramount Plus, you may watch some of the most fascinating and enjoyable shows from all of your favorite networks. We've listed above a few gems that you shouldn't miss out on. So pick any of the above series and have fun streaming