As a business, it's important to have a streamlined and efficient recruitment process. This means finding the right candidates as quickly as possible and getting them onboard as soon as possible. However, with so many jobs out there, that process can sometimes be daunting.
What is an IT Recruiter?
IT recruiting is the process of finding, screening, and hiring IT professionals.
IT recruiters are responsible for finding qualified candidates and placing them in the right job. They work with companies to find the best available talent and develop long-term relationships with clients. IT recruitment can be a full-time or part-time job, and many of them work as consultants or freelancers.
There is no doubt that the role of an IT recruiter is becoming increasingly more important in today's business world. With so many companies now reliant on a strong IT infrastructure, it is essential that they are able to find the right candidates to fill these roles.
So what exactly does an IT recruiter do?
In general, they will work with companies who are looking to hire new employees in the IT field. They will go through various databases and search engines to find potential candidates who meet the company's specific requirements. They will also be able to offer feedback on potential candidates' CVs and interviewing skills.
They can be found in all sorts of industries, but they are especially common in companies that operate in the technology sector. If you're looking for someone to help you find qualified candidates for your next IT position, then a good place to start is by checking out online job boards.
Different Types of IT Recruitment
There are many different types of IT recruitment, each with its own unique set of requirements. To speed up your process and find the best candidates, you need to know what type of IT recruitment you're looking for.
Technical recruitment: For technical recruiters, the key requirement is a sharp intellect and a willingness to learn new technologies quickly. Candidates who are able to demonstrate their skills in coding and software development will be in high demand.
Consulting recruitment: Consulting recruiters are focused on finding talented individuals who can help them solve specific problems. They want people who have strong analytical abilities and experience working with complex systems.
Management recruitment: Management recruiters are looking for leaders and managers who have experience leading teams and managing resources effectively. They also want candidates who have exceptional communication skills and a passion for innovation.
Why is IT Recruitment Taking So Long?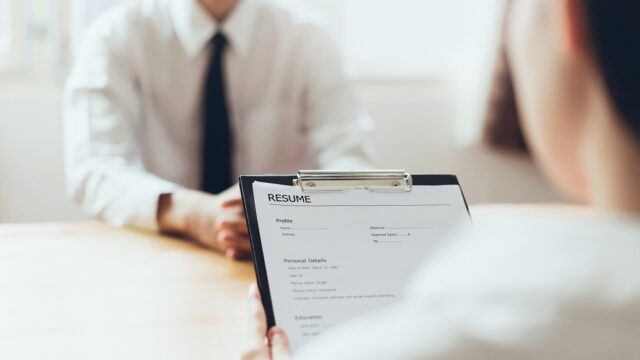 Recruitment is one of the most important activities in an organization and can take a long time to complete. There are many reasons why IT recruitment can take so long, but here are some common factors:
Lack of qualified candidates. The shortage of qualified IT professionals is one of the main reasons why recruitment can take a long time. Many companies struggle to find candidates with the required skills and experience, which means that they have to spend more time and money searching for suitable candidates.
Slow decision-making processes. Many organizations have slow decision-making processes, which can delay the process of hiring new IT staff. This is because different departments need to be consulted before a decision is made about who to hire, which can result in delays.
Complex hiring criteria. Some organizations require very specific qualifications from potential hires, which can make the process of finding a suitable candidate harder. Additionally, there may be specific requirements for certain positions that are not always easily met by current employees.
Lack of resources. When recruiting IT staff, many companies often lack the necessary resources to search for and interview candidates quickly and efficiently. This means that they have to spend more time on the recruitment process overall, which in turn makes it slower.
If you're struggling to speed up your IT recruitment process, there are some things that you can do:
Create a clear job description and focus on matching the right person to the role rather than filling a specific role.
Use online tools to help you find qualified candidates and reduce the time that you spend on the recruitment process.
Build a strong team of recruiters who can help you find the best candidates and speed up the process.
How Can You Speed Up Your IT Recruitment Process?
There are a few things that you can do to speed up your IT recruitment process.
One way is to create a job listing on the website of your preferred recruiter. This will allow you to target potential candidates that may be interested in your position and help you to reach out to more people in a shorter amount of time.
Additionally, make sure that all of your job applications are complete and accurate, as well as emphasizing key skills and qualities that are important for the position.
Finally, keep track of the progress of each candidate through email and interview scheduling so that you have a comprehensive view of who is available and how best to proceed with interviews.
Tips for Creating a Successful IT Recruitment Strategy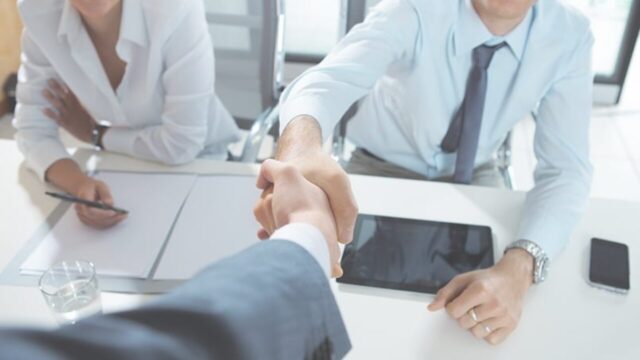 In order to be a successful IT recruiter, you need to have a strategy in place. Here are some tips for creating a successful recruitment strategy:
Research the market. Know what companies are hiring and what skills they are looking for.
Launch targeted job postings. Be sure to specify the company's requirements in your job postings.
Seeking out referral sources . Ask your network of colleagues, clients, or vendors if they know of any open IT jobs that match your skill set.
Use online resources to search for candidates. Check out Indeed, Glassdoor, or RecruitingNetworks to find qualified candidates who are already working in the industry you're interested in.
Be prepared to interview candidates immediately after subscribing to an applicant tracking system (ATS). This will allow you to filter through resumes quickly and determine which candidates you would like to schedule interviews with more thoroughly.
Conclusion
If you're looking to speed up your IT recruitment process, there are a few things that you can do. By following these tips, you can make sure that your recruitment efforts stay on track and that you land the best candidates for the positions that need to be filled.