Best 6 Places to Find Freelance Work Online in 2023
Freelancing is becoming quite popular among people nowadays. People are always looking for some side hustles to create an extra income source to finance their extra expenses. Freelancing is basically contract-based work, where someone works for a specific client or business on its own. These people don't work for any companies and can work for several companies or clients simultaneously. Freelancing offers multiple advantages to business owners such as flexible schedules such as remote work, controlled workload, scheduled time, and income.
Learn how to make money writing here.
There are multiple online platforms available where you can find freelance work. However, while looking for freelance work there are some factors that you need to consider such as the type of work you can get, clients' involvement, payment structure, charges, etc. In this article, we have discussed some of the best online platforms where you can find freelance work in 2023.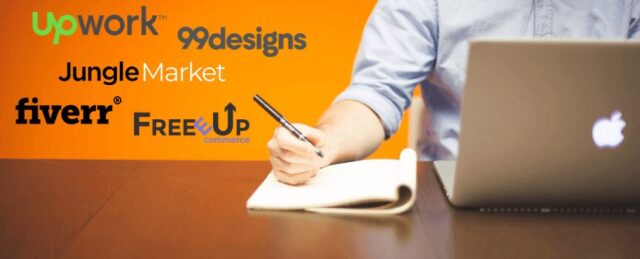 Top Platform To Find Freelance Work Online
Upwork – Marketplace for Freelancing
Upwork is one of the biggest freelance marketplaces that offer different types of works. It was founded by the collaboration of Elance and O-desk in 2015. The strength of freelancers and clients in Upwork is way more than any platform and the freelancers themselves generated revenue of over $2 Billion in 2020. The company has connections with some of the biggest companies in the world such as Microsoft, Godaddy, and Airbnb. It offers jobs in different sectors and categories such as finance, IT, design, sales and marketing, translation services, etc.
You can get jobs in different forms in Upwork such as one-time payments, hourly-based work, fixed-payment projects, etc.  Also, You can easily manage your payments in Upwork from the dashboard itself. It also offers payment protection to secure your payment. If you have done hourly-based work then you will receive your payment based on the hours logged in and in fixed-fee-based projects, the payment will be dispersed in your account in the next 14 days until the client request any update or does not approve the work submitted.
Start working with Upwork by simply creating a free account. Create a profile and upload your resume and some sample work. Just apply for jobs and manage all your jobs from the Upwork dashboard itself. However, If you are freelance then it might be hard for you to find new jobs because of high competition. It might be hard to get your first project if you don't have much experience.
The charges on small gigs are pretty high in Upwork. The charges will be deducted directly from your revenue earned or based on your lifetime earnings. Still, Upwork is one of the one-stop platforms if you are looking for freelancing work in any niche. You can find here jobs in every sector.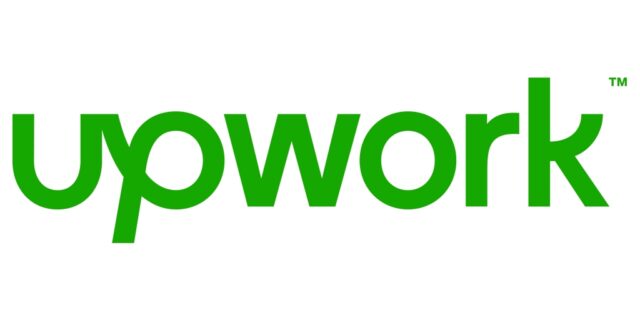 99 Designs – Workplace for Designers
99 designs have a unique concept where clients organize an online competition where freelancers can submit their designs and concepts according to the requirements. These submissions are then reviewed by the clients who have hosted that contest. After this, they choose one winner from all the submissions and payment will be paid to the winner. Also, 99 designs also have 1 to 1 client work as well. People who have extensive experience in logo designs, web designing and development, clothing, and other marketing designs can go for this platform. However, Contest based work is the best way to earn on this platform but it completely depends upon the clients who pick the winner.
If you are working with a 1:1 client then you will be needed to pay hefty fees. The charging fees will be deducted directly from the revenue.
How much money you can make on youtube, Read here the complete guide.
The payment protection method in 99 designs works on 1:1 client work. The payment for any project will be collected in advance and will hold in escrow. The payment will be released once the client will approve the design. However, if the client doesn't respond then the freelance can request the payment and it will be dispersed after a five-day waiting period if the client doesn't respond.
Also, you can manage all your payments and billings from the 99 design dashboard but the payout can be made through Paypal and Payoneer only. Hence, while deciding your service fee, make sure to add the convenience fees charged by this platform also. Just like Upwork, You can sign up for a free account on 99 designs and complete your profile by uploading your resume and work samples.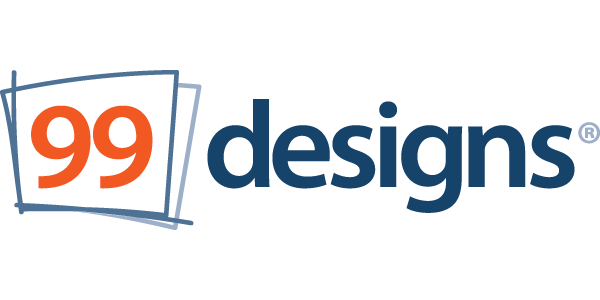 FlexJobs- Work From Home Job
If you are looking for remote work the FlexJobs is one of the best options for you. The company was founded in 2007 for people who are looking for work from home jobs. The marketplace has various categories and industries where you can find jobs.
Flexjobs offers job portal services where you can find full-time traditional jobs. However, you can filter your search to freelance work as well. There are multiple categories under which you can find jobs in flexjobs such as finance, writing, design, and many more. They also have multiple listings and jobs for people who offer services in IT and Computer.
Want to make money from home? here are the top 13 ways to make money from home.
The best thing about flexjobs is that it allows only High-qualified gigs that offer a good amount of pay by excluding gigs with less pay. The vetting process of FlexJobs is moderated by researchers to prevent these kinds of spammy jobs to show up in its listings.
Instead of charging individually for every service or job, Flexjobs have a different charging method. You will be required to pay a monthly fee to access the listing on Flexjobs.
One-week trial: $6.95
One month: $14.95
Three months: $29.95
One year: $49.95
Since flexjobs doesn't have any involvement in the freelance job, the negotiation in the charges of the services will be communicated directly with the client itself. You can choose the payment method at your convenience. So, If you are looking for any freelance work in IT professionals then you can sign up for FlexJobs.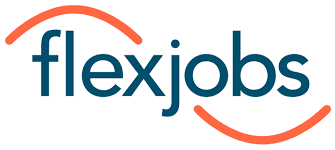 Freelance Writing Gigs – Writing Jobs
This platform was actually started as a blog for Deb NG and started as a Job Board Platform for writers. There are multiple tasks available at Freelance writing gigs such as blogging, copywriting, editing, and other tasks. Clients or job Posters will be needed to pay fees to list jobs and freelancers can browse and apply for the jobs for free.
Best ways to make money fast. Read here
As only high-listing writing gigs are posted on this platform, at any time there might not be many listings available to select from freelancers. There might be less than 100 jobs available at a time. Also, Freelance writing gigs also have a blog section where they put articles about how you can build your career in freelance writing and also how to build a portfolio and increase your rates.
Just like FlexJobs, You can directly negotiate with clients about the charges and the payment method.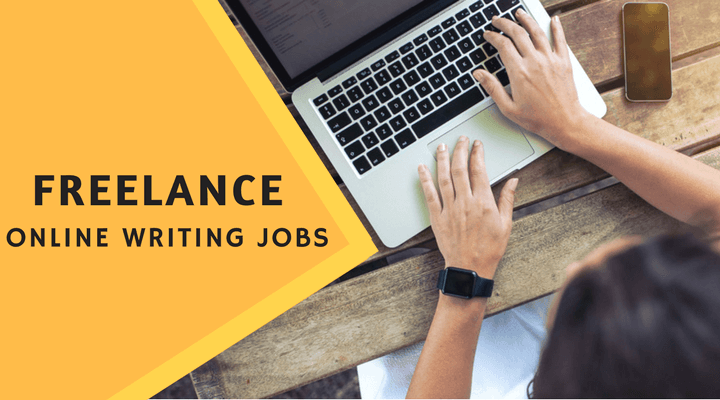 Craiglist – Find Jobs
The Best Job Platform was founded in 1995 to buy and sell items. It has become one of the biggest marketplaces in the world. There are multiple categories available where people can find work from home and freelance jobs. Freelancers can apply and browse jobs for free on this platform.
The website is operational in more than 70 countries and has around jobs in 30+ different categories. People can find freelance and work-from-home jobs in their local area. It is one of the most visited websites in the US and offers Hyper local-job listings.
You can make money by watching videos, Read the complete guide to make money by just watching videos.
There are no additional charges for browsing for jobs but the Job posters are needed to pay for job listings. However, Make sure to do proper research before selecting any jobs from Craiglist as the listing are not properly vetted and considered as scanned various times. There is no special need to sign up on Craiglist to browse jobs. Also, since the jobs listing on Craigslist is Hyper-local. So if you are looking for freelancing work then you might need to look for jobs in different cities as well.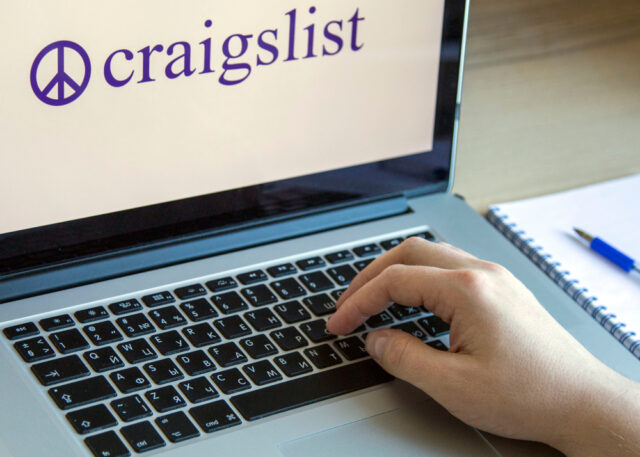 Fiverr – Freelance Work Marketplace
Fiverr was originally founded in 2010 for people who can offer their services for as low as $5. However, with time it becomes a global success and has completed over 50 million transactions. If you are a beginner then Fiverr is one of the best places to build your portfolio. You can simply sign up on Fiverr and can sell your services. It allows you to publish your Gigs about the services you offer. You can also create your service packages where you can bundle all your services in a package to increase your revenue potential.
For Beginners, Fiverr can be one of the best options as it offers premium visibility to your gigs. However, it offers a 20% cut from your earnings but it is worth if you are new in this industry. You can simply create your account in Fiverr and create a gig to sell your services.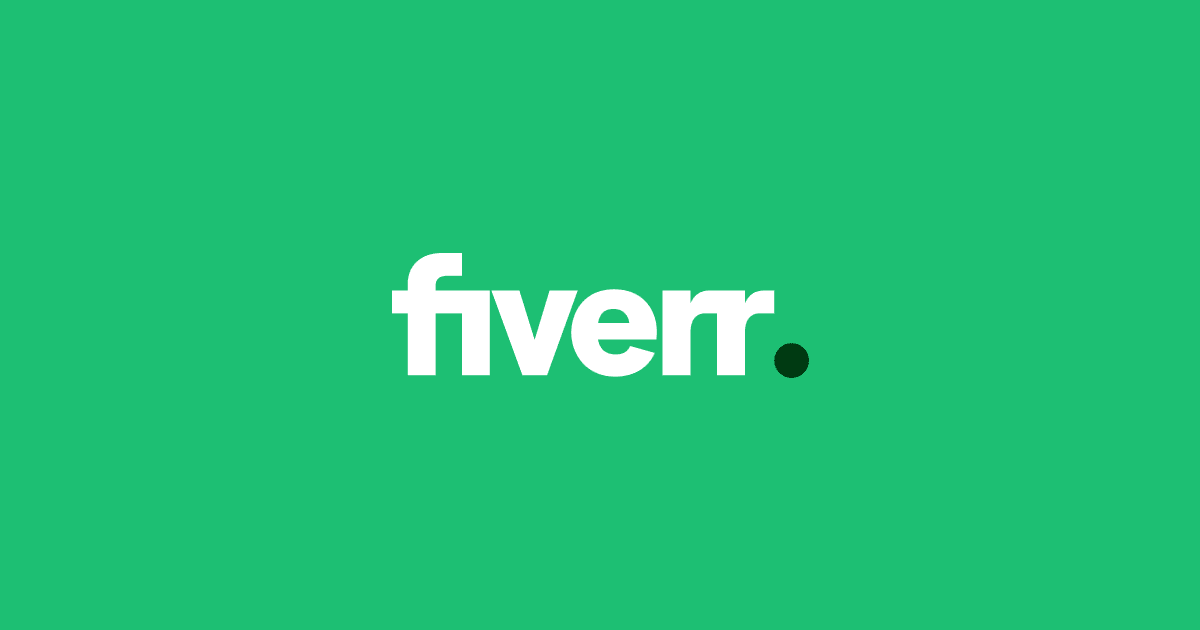 Conclusion
Finding jobs as a freelance might not be everyone's cup of tea but with a list of these platforms, you can get a project with much ease. Upwork is considered to be one of the best platforms because of its extensive marketplace. The Service charge might be high in starting but it will keep on decreasing with the more work you book with the client.
So If you are looking for long-term contract-based work then you can go for flexjobs, Craiglist, Freelance writing gigs, etc. However, If you are just beginning your work then you can compete in the 99 designs contests or you can upload your gig on Fiverr. However, always make sure to compare the service charges on the different platforms before choosing to the platform according to your services and requirements. If you have any query then feel free to reach us in the comments.
Frequently Asked Questions (FAQ's)
How To Get Freelance Work Online?
Ans: The freelancing community is increasing day by day and it could be really difficult to get freelance work online. However, there are some online platforms available through which you can get freelance projects or jobs online:
Upwork
Fiverr
FlexJobs
Craiglist
There is no account creation fee on Fiverr. Hence, you can set up your account for free on Fiverr. However, It will charge a 20% cut from your overall earning. This cut will be taken directly from the revenue you will generate.
Which is the best skill to start freelancing Work online?
Below is the list of skills that you can learn to land a freelance job online:
Blockchain and Cryptocurrency Programming.
Amazon Web Service (AWS) Development.
Mobile App Development.
Artificial Intelligence (AI) Development.
Website Design.
Website Development.
Data Analysis.
Online Security and Ethical Hacking.
Graphic Design
Digital Marketing
Content Marketing