Overall, the computer microphone is a great way to communicate with others online. It is easy to use and install and provides clear sound quality. There are a few minor downsides, such as the potential for feedback and echo, but overall it is a great tool for online communication.
How does a computer microphone work?
The best computer microphone is a hardware device that converts sound into an electrical signal. It is typically used in conjunction with voice recognition software to convert human speech into text.
The way a computer microphone works is relatively simple. Sound waves enter the microphone, which vibrates a thin membrane. This vibration is then converted into an electrical signal by a coil of wire that surrounds the membrane. The electrical signal is then sent to the computer's sound card, where it can be processed and converted into digital data.
While most computer microphones are designed to work with voice recognition software, they can also be used for other purposes such as recording audio or making VoIP calls. When choosing a microphone for your computer, it is important to consider the quality of the device as well as its compatibility with your system.
What are the benefits of using a computer microphone?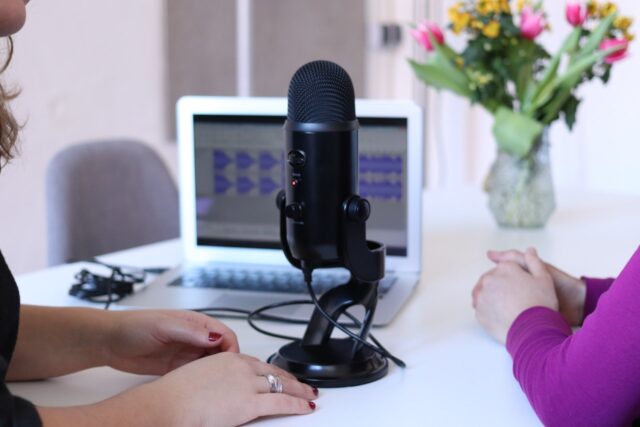 A computer microphone can be a great asset for those who use their computers for work, school, or other purposes. There are many benefits of using a computer microphone that can make your life easier and help you be more productive.
Some of the benefits of using a computer microphone include:
Increased Productivity: If you use your computer for work or school, having a microphone can be a great way to increase your productivity. You'll be able to dictate documents or take notes without having to type them out, which can save you time in the long run.
Improved Communication: A microphone can also be helpful for improved communication with others. Whether you're using Skype or another VoIP service, or just trying to talk to someone in another room, a microphone can make it easier to be heard and understood.
Enhanced Gaming Experience: For gamers, a headset with a built-in microphone can provide an enhanced gaming experience. You'll be able to communicate with other players easily, and many games now offer voice-control options that can make playing more convenient.
Greater Convenience: In general, using a computer microphone is simply more convenient than typing out everything you want to say.
Are there any downsides to using a computer microphone?
Computers are becoming more and more commonplace in society, and with that increase comes a wider variety of computer peripherals. One such peripheral is the microphone, which can be used for several purposes such as recording audio or video, dictation, or VoIP calls. While there are many upsides to using a computer microphone, there are also a few potential downsides to consider.
One downside of using a computer microphone is that it can pick up unwanted sounds. For example, if you're recording audio or video, any background noise will also be picked up by the microphone. This can be especially problematic if you're trying to record in a noisy environment. Additionally, even if you're not recording anything, your microphone may still pick up sounds from your surroundings which can be distracting or even annoying.
Another potential downside to using a computer microphone is privacy. If you're using VoIP software such as Skype or Zoom for calls or video chats, it's important to remember that anything you say can be heard by the other person on the call. This means that you need to be careful about what you say and avoid saying anything sensitive or private. Additionally, if you're using dictation software such as Dragon NaturallySpeaking, keep in mind that everything you
How do I choose the right computer microphone for me?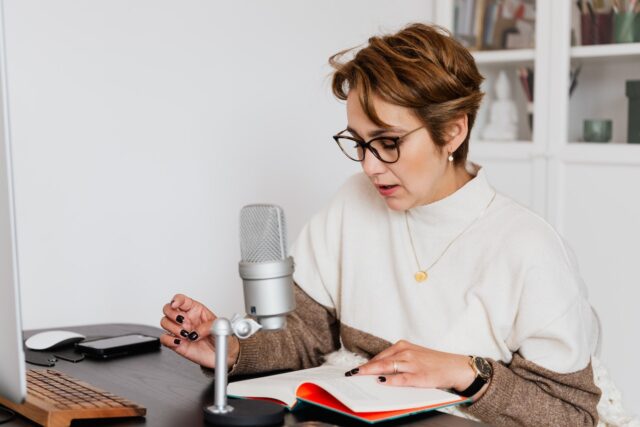 There are a lot of different computer microphones on the market, and it can be tough to decide which one is right for you. Here are a few things to consider when making your decision:
1. What type of microphone do you need?
There are two main types of computer microphones: desktops and headsets. Desktop microphones are designed to be placed on your desk, while headset microphones are worn on your head. If you only need a microphone for occasional use, a desktop microphone may be sufficient. However, if you plan on using your microphone frequently or for longer periods, a headset may be more comfortable and provide better sound quality.
2. What is your budget?
Computer microphones range in price from around $20 to $200. If you only need a basic microphone for occasional use, you can probably get by with a cheaper model. However, if you plan on using your microphone regularly or for professional purposes, it's worth investing in a higher-quality model.
3. What features do you want?
Some computer microphones come with features like noise cancellation and echo reduction, which can be helpful if you plan on using your microphone in noisy environments or for video conferencing. Other features to look for include USB