Ever wondered why you should also make your healthcare organization available online? There are a thousand reasons for this. A recent study has shown that about 67% of patients prefer to book appointments online. The absence of your platform on social media may have hindered you from enjoying a good portion of this stat.
The idea behind the concept of social media in reaching patients is not only to send a message that reaches a large number of people within a short time.
However, it is to set up applications or websites that enable patients to participate in the social networking aspect of your platform, sharing and receiving information whenever they are connected to the internet.
You, therefore, do not necessarily need to have a Facebook or Twitter account to be able to reach your clients via social media. It goes beyond that. If you are unable to use an existing social media network for any reason, you have the option of creating one from scratch for your organization.
Youtube channels as well as mini blogs (free or paid) could serve you well in getting to your clients.
Whatever medium you choose to deploy, rest assured you will reach a good number of people. Close to 88% of electronic device owners are reportedly users of social media. According to another study, 90% of these users (aged 18 to 24) said they trust medical information on social media.
Now that you have seen the importance of social media in the health industry through this analysis, we will take you further into the top reasons why it is important to reach out to patients through social media.
Top Seven Reasons Why It is Important to Reach Out to Patients Through Social Media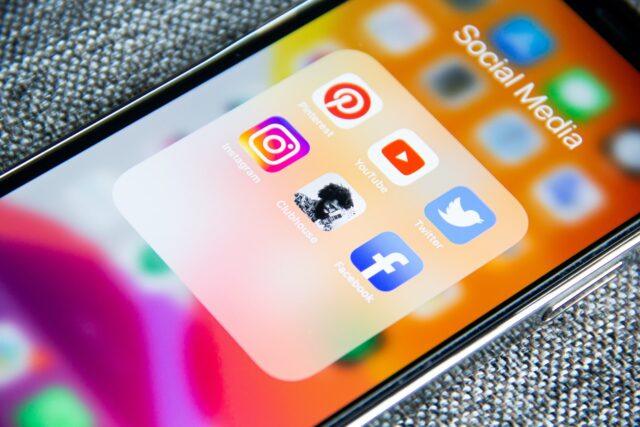 In the following paragraphs, we will discuss seven compelling reasons support of maintaining a social media presence in order to communicate with patients:
1. Scheduling Appointments Gets Easier
Being able to reach your patients through social media can come along with several advantages including the ease of scheduling appointments with them. Rather than having to You can set up some tools to automate appointment enrollment by making phone calls or texting the same message to several people multiple times.
This can be achieved using some Facebook features for pages or, better still setting up some software designed for patients' appointment scheduling.
They are tools that will help you get all the information you need from your patients to make your schedule more accurate. These tools could as well be programmed to reply to patients' routine questions automatically.
2. Social Media Has Changed the Healthcare System
Be a little surprised at what this is meant to be. It is the reality that has to be faced. Gone are the days when people had no idea whatsoever about their health conditions. In this contemporary age, people literally have treatment for most health conditions at their fingertips.
When a person feels his head is aching, for instance, he picks up his phone and types in the condition. For example, if he discovers that the aching is caused by a migraine, he will look into the different types of migraines. However, checking your symptoms on social media is not recommended!
The process continues until he learns some lifestyle habits to change for the prevention of recurring headaches. This has made a lot of people become physicians on their own.
Considering how social media has changed the healthcare system (from having to go to a doctor to have to connect to the internet), your organization needs to use it.
3. For Fulfillment in Your Career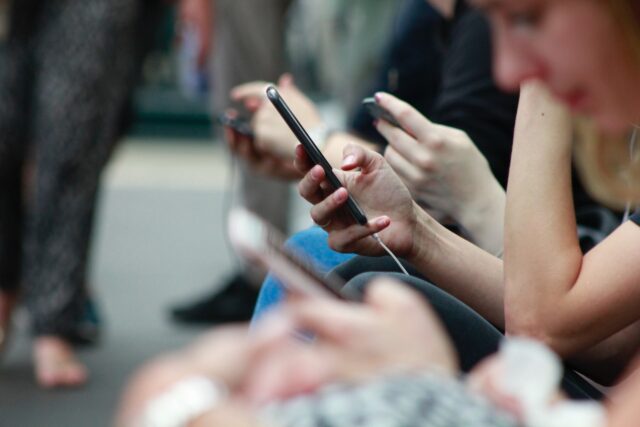 There is a good chance that you chose to pursue a career in medicine in the first place because you have a strong interest in the well-being of other people.
In light of this, producing articles that may assist in the treatment of patients suffering from certain health ailments and making such articles accessible to others through the internet can go a long way toward helping you experience a sense of fulfillment.
This will be a better way to help people with their health, as patient engagement statistics show that 60% of patients prefer to talk about their health problems on a digital platform.
4. Builds Your Online Reputation
Around eighty percent of patients believe online reviews just as much as they would accept personal recommendations, which means that if you want to push your company to the top in this current era, you will find that it is easier to do so by building and working hard on your online presence.
It also remains a fact that a large number of people—as much as 90% of patients—see online reviews as the best way to measure the competency of a physician.
Although it doesn't just happen, as there are certain things you have to ensure to get good reviews of your platform on the web, we must consider the requirements, which include reaching your patients through social media.
5. Makes Communication Faster and Easier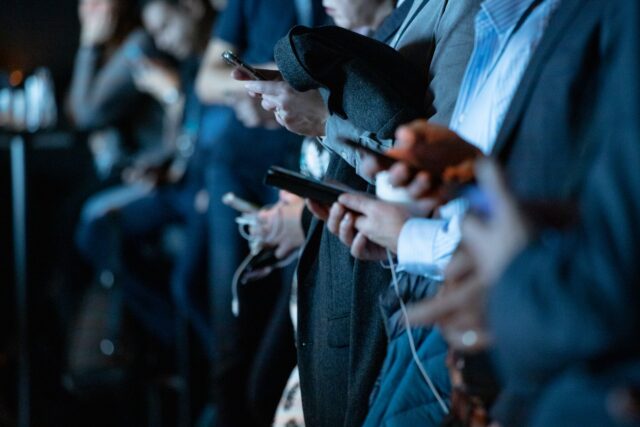 Patients will remain socially engaged and informed about everything that's going on in the world thanks to the role that social media plays in the healthcare industry.
Reaching out to patients via social media will make it much simpler to communicate with them, share news and images, and schedule appointments.
Additionally, it makes it possible for millions of people to remain in contact with one another and stay current on all the latest technological developments.
6. Organizational Promotion
One of the most important reasons you should reach your patients through social media is that it is a good way to promote the presence of your organization.
Consider the analysis of a 2018 report, which shows that about 80% of Americans who have access to the web search for health information.
This means your chances of reaching a lot of people with your platform will be very high. You will thereby be promoting your organization, especially when you deliver good social posts.
Note that, one of the things you must ensure if you want to get people engaging with your platform is the relevance of your content.
7. Let You Know How to Manage Your Team
The reviews you get from people on Google or directly on your page are not only meant for prospective patients. They are there for you to learn from. If you desire to expand your brand and gain relevance in the industry, you should be willing to look into every review that shows the weaknesses of your platform and grow with them.
Your team should not be blind to people's reviews. Help them realize the role they have to play in making your platform better. You may not get any better feedback on your services anywhere other than on the web.
Tips on How to Manage Your Social Media Platform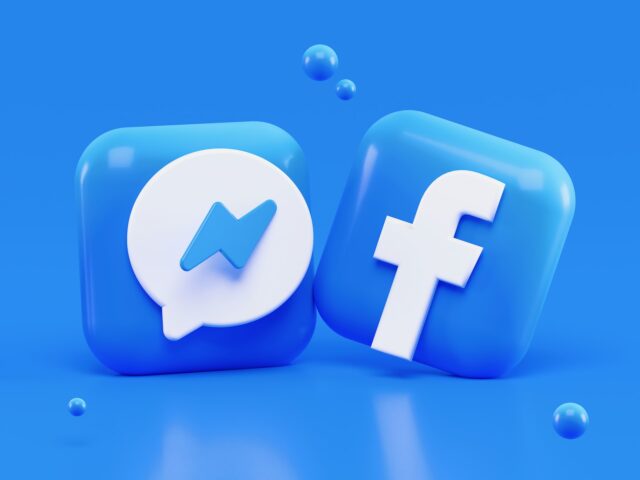 Now that you have seen reasons to operate a social media platform, you may need to know how to effectively operate it. This section will walk you through some of the steps you should take to effectively manage your social media audience.
1. Compare and Improve Your Services
Comparing your services does not necessarily mean you have to look into the methods of operation your competitor uses.
It just means getting better, which you can do by looking at the effects of the things you've done on the platform in the past and comparing them to the things you've done recently to see which ones have been more helpful.
2. Train Your Team on the Management of the Platform
As a physician, the majority of your time will be occupied by the patients you are required to provide care for, as well as any research that you may be required to carry out; as a result, the administration of your platform will be almost impossible for you to do.
In view of this, you should train your team effectively on the process of maintaining high-quality customer satisfaction in your company and put them through some of the things you'd love the platform to work around.
You may nonetheless need to approve social media posts before they are publicized.
3. Educate Other Aspiring Medical Personnel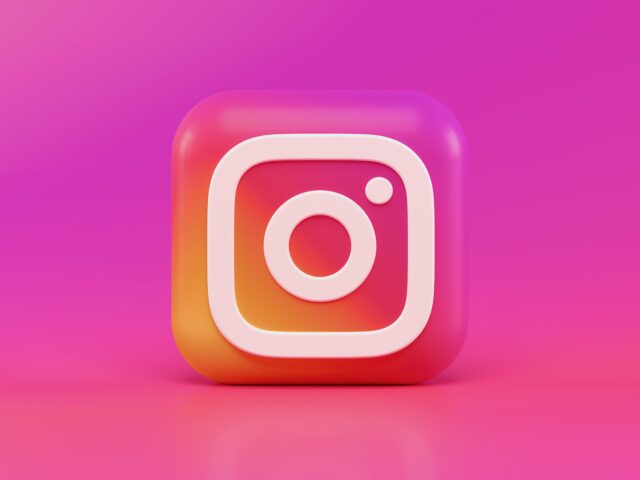 The medical profession is constantly seeking new and innovative ways to improve care for its patients. One such method is through the education of aspiring medical personnel.
However, to keep your social media platform up and running effectively for a long time, you can include programs that aspiring medical personnel will benefit from.
This will help increase the size of your audience and ultimately make your organization more relevant in the medical industry.
Conclusion
The role of social media in the healthcare industry has come under scrutiny in recent years due to its impact on patient communication.
Most physicians over the years have preferred online patient interaction over physical communication because it is more fascinating.
Above all, you should try to reach your patients through social media, since nearly 44% of people who look up information about doctors and hospitals online end up making an appointment.
By reaching out to patients through social media, healthcare providers can build trust and create a closer relationship with their patients. This can help improve care and prevent issues from arising.