Finding a credit card that matches the needs and lifestyle of various available options is challenging. Every credit card comes with its benefits,  charges, and eligibility conditions. A student's life is already full of financial turbulence, so a card applicable to all their needs with pocket-friendly charges is what is required by them. Credit cards can be used for cashback,  free food,  hotel stays,
Lounge access or business class tickets. There are more than 250 credit card options available in India but choosing the best out of it is where our rationale comes to view. The credit card should be chosen according to the spending pattern on various needs in life. Otherwise you can be trapped in credit card debt.
There is no doubt about it that credit cards give a considerable form of saving in terms of cashback discount rewards and more. So you can also earn from credit cards if you use in a proper way. In order to make the comparison easy, below is the list of top credit cards in India and their significant benefits of explaining the reason as to why these credit cards should be recommended.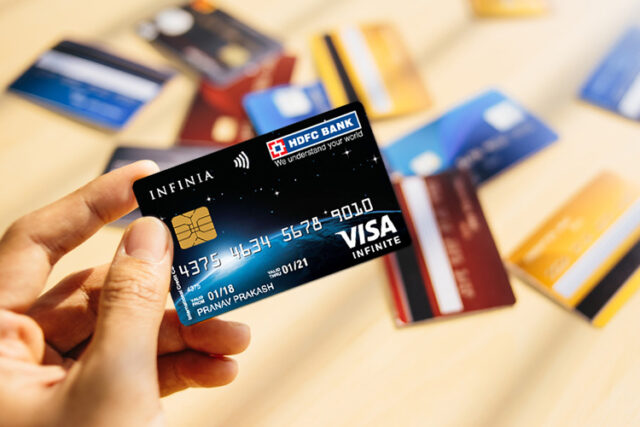 List Of Best Credit Cards 2023
Also if you are looking for best credit cards for student, then check out here.
HDFC Millennia credit card
This card provides access to HDFC Merchant offers. The terms and conditions are not very complicated, and the rewarding function of this card is pretty decent. It helps in building a good relationship with the bank, which eventually can even result in getting access to premium and super-premium HDFC credit cards.
Amex MRCC
MRCC stands for American Express membership rewards credit card. It is one of the best cards to get in the world of Amex. If you are able to fetch1000 MR bonus points on a  monthly basis, it can easily grab a return of more than 10%. The card also offers access to  Amex offers, which are spend-based offers, and merchant offers, which are quite interesting and attractive from a user's point of view.
Axis Ace credit card
This card provides a simple 2% cashback on all the regular spending. This feature of the card makes it a wonderful choice from a low premium perspective and a high reward rate.
RBL Zomato credit card
This is for all the foodies out there, if you are interested in grabbing some free food, then RBL Zomato classic credit card is the best choice. This is even feasible for a student's life as travelling and fooding are two major finances that bring a hole in the pocket. This card is the fastest to get approved, even without the burden of opening a bank A/C in RBL bank.
ICICI Amazon Pay credit card
this card is best for Amazon's offer, which has got spending of upto 5%. For all the shopaholics who frequently shop on Amazon and if they are Amazon Prime customers, it is a good choice of a credit card for them.
Learn about what is cpn number and how it is used.
Axis Flipkart credit card
this is another card for the shopaholic's segment who frequently shop from Flipkart and avail of Flipkart offers. This card cannot be missed out for availing both Flipkart offers and a 5% cashback.
IndusInd Pinnacle
this card is best for online shopping as it is easily available with a low joining fee and interesting welcome benefits. Various rewards on shopping online and booking tickets for travel are offered on this card.
BOB Eterna
this is an idle card for those whose monthly savings do not exceed 40000. With a cashback reward and a reward rate ranging between 0.75%- 3.75%, this card is the best suit for the people who have got the above-mentioned threshold limit for monthly spending.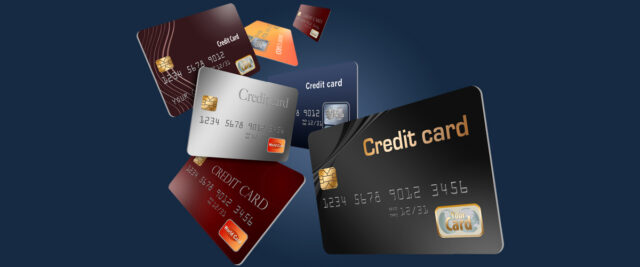 HDFC Regalia
This card is best for merchant offers and for obtaining a Priority pass for the family. Another most important benefit of this card is the ability to get a priority pass for family members, also sharing the complimentary Lounge access limit. This is a type of huge money saver for those, especially those who cannot get HDFC super premium credit cards.
IDFC First Select credit card
These cards are quite interesting when compared with all other cards. With all other cards. This card can serve the purpose of an entry-level card, premium, or even a super-premium card which can be wealth/private all at once. This card can provide good rewards only when the billing cycle of a month is above 1 lakh rupees, and if that happens, then the reward rate will be around 2%.
Axis Magnus
This card gives a new airport experience avoiding the airport queues with the help of complimentary airport meet and greet services which can be very useful at times of emergency and haste.
Amex Platinum Travel
One of the best travel cards in the country is the American Express Platinum Travelcard. It provides a cashback reward with a unique TAJ property stay every year by using complimentary Taj vouchers.
SBI IRCTC Platinum
it is best for IRCTC booking, providing a chance of saving upto 10% on the train tickets and redeeming back for the upcoming train travel journeys. Someone looking out for a card if their travel is above 40 trips then this a good choice of card one can make.
SBI Air India Signature
This card is best for flying business class On Air India and select star Alliance partners. For a frequent Traveller like this card should not be kept as it offers decent rewards.
Access Vistara Infinite
this is another travel card for those who frequently fly from Vistara business class. The first year of the card provides a free offer, which is something no one would wish to miss out on. The returns generated on the spending made over this card are mind-blowing.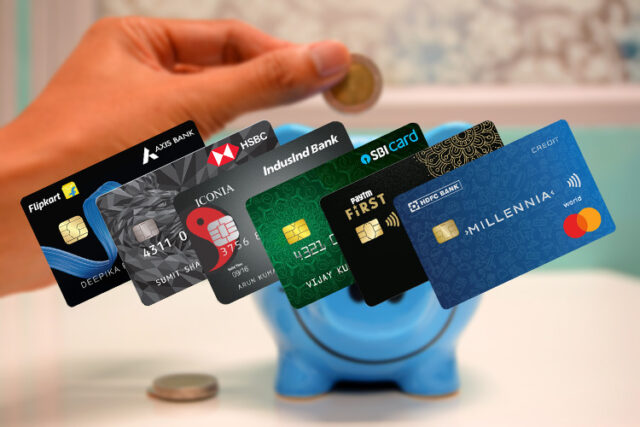 SBI Etihad Premier
This card is best for utilising a companion ticket benefit. Though it usually demands high spending, greater flexibility, and a lot of research in finding the best route so if you redeem the companion ticket for a long haul business or first-class airline travel, this can be a good choice.
HDFC Infinia
This is best for 5x and 10x rewards, one of the dreams of every person who wishes to get fulfilled. So, it is a type of single credit card for all types of spending and the one which everyone would look for in terms of ease to use. It is one of the best credit cards in India, with a lucrative 10x rewards program.
Amex Plat Charge
This card is a good suit for the ones looking to avail cashback offers or some other targeted offers and even Hotel benefits. it is quite different from all other cards because this card gives the return via benefits over awards like first-class upgrades, Hotel privileges, concierge, premium support, and likewise
HDFC Diners Black
Another good card for availing 5x, 10x, rewards and for direct unlimited Lounge access. For those not able to Grab the opportunity for Infinia, HDFC Diners black is a good option with monthly rewards, but since it has got lower acceptance, a backup card must be kept handy.
Stan C Ultimate
This credit card comes with a 3.3% reward rate and is best for any kind of spending, rewards for a discount voucher. The USP of this credit card is getting reward points on almost any kind of spend.
BPCL SBI Card
With a 4.25% value back, equivalent to 13x reward points on fuel spending done at BPCL petrol pumps. It even offers a 1% surcharge waiver on refilling the vehicles upto a transaction of 4000 rupees. Two thousand rupees activation bonus reward can be earned, and the reward points can be redeemed for fuel purchase at BPCL outlets or used for BPCL vouchers.
ICICI HPCL Coral Credit Card
A 2.5 % cashback on a minimum purchase of 500 Plus 1% surcharge waiver on vehicles refilled at HPCL petrol pumps. With over 800 restaurants, dine offers with a minimum discount of 15% is also offered. Also, a discount of Rs 100 on a monthly movie ticket booking at BookMyShow is offered too.
Simply Save SBI Card
This card offers earning of 2000 reward points on the spending of Rs 2000 within the first 60 days of the card issuance. Also, 10 x on every Rs 100 reward is offered, which can be redeemed on movies,  dining, grocery stores,  departmental stores.
HDFC Doctors Superia Credit card
it offers a welcome benefit of 1000 reward points which is offered on joining, and 1000 reward points are also offered at the time of renewal. Apart from this, three reward points are earned at every rs 150 spending with 50% more on dining out . On 5lac rs spending on the card Rs8000 Air voucher is offered.
HDFC Regalia Card
This lets earning of 15000 bonus reward points on the spending of Rs 8 lacs or more on anniversary year. 4 reward points are earned at every Rs 150 spent, which can be redeemed against lifestyle options. An additional 5 kg baggage allowance and priority check-ins at Airports are available.
CitiBank Citi Cash Back Credit Card
This credit card helps in savings on telephone bills, movie tickets, retail purchases, and other utility payments. A 5% cashback is offered on making the payment, along with a 15% discount on dining at partner restaurants. EMI options are also available at over 2000 electronic stores and mobile outlets.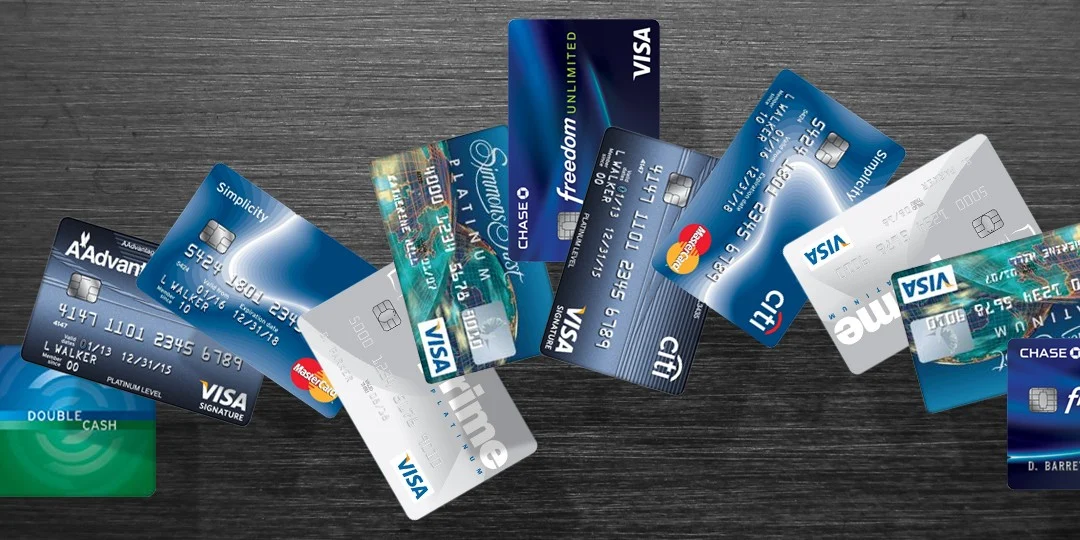 RBL Bank Platinum Maxima Credit Card
A joining fee gets 8000 reward points with a purchase made within 30 days of card issuance. With every Rs 100 of purchase, two reward points are earned, and 5x reward points on fuel, utility, dining, international spending, and entertainment. One thousand points on the spending of Rs 2lacs can be enjoyed too.
Simply click SBI card
it offers joining gifts from Amazon, E-shopping rewards from brands like Urban company, Cleartrip, BookMyShow, Lenskart. A fuel surcharge waiver  on fuel transactions is also offered
HDFC Money-Back Credit Card
This card offers an instant super saver facility with cashback on every transaction which means on every spend, you will be rewarded in the form of reward points. 2 Reward points with every Rs 150 paid will be earned, which can be redeemed against benefits across different categories like Airline booking, hotel booking, etc.
Amazon Pay ICICI Credit card
This card provides a 5% cashback on Amazon if a person is a prime member of Amazon and 3% for non-Prime members. a 2% cashback on Amazon pays over 100 + partner merchants of Amazon. And an instant cashback of 1% on shopping, dining, insurance, and holidays is offered.
Conclusion
The credit card choice must be based on welcome vouchers, spend-based offers, merchant offers, card-linked benefits, and regular spending. This industry is rapidly moving and can be experienced keeping the above points in mind.
Frequently Asked Questions (FAQ's)
1. Which is the best credit card to be used in India?
Ans: Choose the card from the list above by calculating the annual spend and fees.
2. Which credit card has the best customer service in India?
Ans: Citi and Amex are two of the best card issuers for premium support. Any bank would offer such a service if availed for their super-premium cards.
3. How many cards should a person have?
Ans: Two cards can be a good start to enter the credit system, and slowly and gradually, the count can be increased to 5, which is sufficient.
4. Which is the best Fuel Credit card?
Ans: HPCL gift cards or HP Pay App, along with any existing cards in use, works well. Even a Paytm Wallet is a good option.
5. What documents are to be submitted to apply for a credit card?
Ans: Identity proofs like Aadhar Card, PAN Card, Passport, Voter's ID Card, or Driving license can be submitted.
Address Proof: Telephone bill, Ration Card, Electricity Bill, Passport,  or Aadhar Card, anyone, can be used.
Income proof like Form 16, latest salary slips, or ITR Documents can be submitted.